Brooke's birthday was on the 15th. I made her some birthday cupcakes, and then we ate way too many of them! (I know they are hard to read, but the cupcakes say "Happy B-Day Brooke!")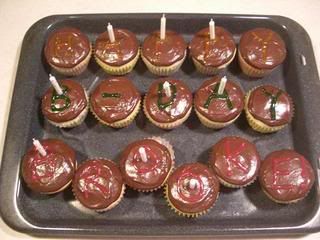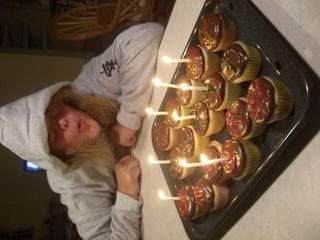 That night for her birthday, we all went out to dinner at Spratnets. Cory and I took the motorcycle, and caught an amazing sunset along the way....
**The wind can be a little loud, so you might want to turn the volume down :-)
Everybody had the place decorated for her already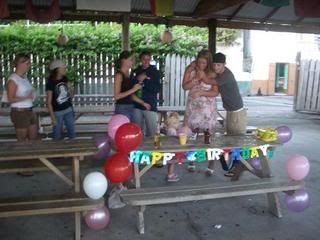 And we still got to enjoy some of the sunset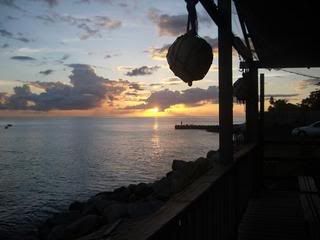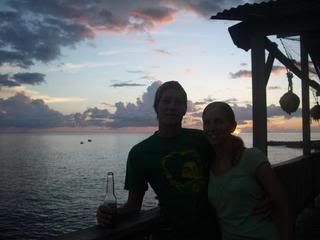 After dinner, we went across the street and had some of the Cake Lady's famous cheesecake, it was awesome! Brooke shared hers with some friends....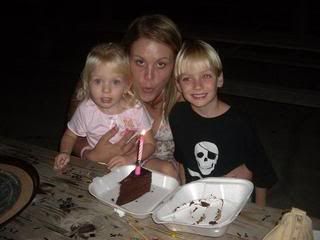 Then, when we finally got back home, we found a "visitor" in our house......the biggest centepede we have seen in our apartment yet! It was probably about 5-6 inches long. I know they can get MUCH bigger than that, but when it is in your house, that is still big and creepy! I didn't really get a clear picture because we were more worried about killing it than getting a good shot.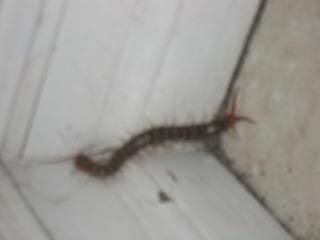 Even in a blurry picture, you can tell how gross it is!