Hmmm, I'm not sure Marlin and Judi like St. Kitts very much...they decided to come visit us for a third time last month and as always, we had a blast!
Here we are watching Cory's night volleyball tournament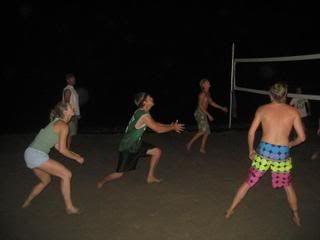 We introduced them to a new place....Scoops! Best ice cream on St. Kitts!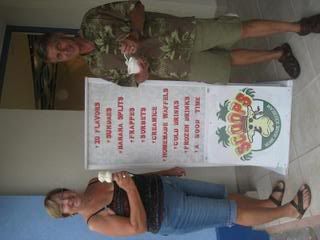 They also got to visit the Blue Anchor for the first time...and Cory kicked all of our butts at Foosball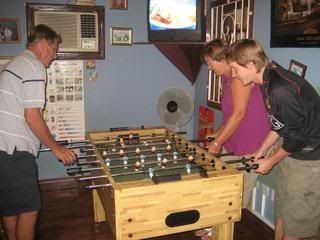 A must stop on the trip was heading out to the end of the peninsula to visit Lion at his bar. First, we had lunch at the new Beach House restaurant, where the old Turtle Beach used to be. As we got out of the car, I looked down when I noticed something moving on the ground, and there was a baby turtle! Poor little guy was struggling to go, and was definitely heading in the wrong direction away from the water and through the parking lot.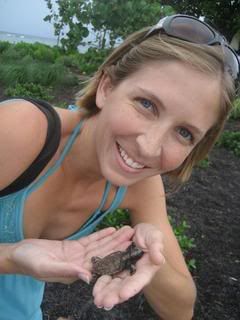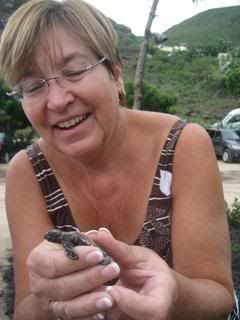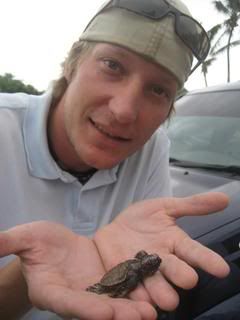 So we picked him up and after a few pictures, we pointed him in the right direction and watched him swim away....it was awesome!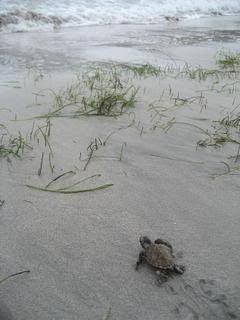 Here is a video just before a good wave came and helped him along
We were all so excited after saving the little turtle, and an amazing lunch at the Beach House made the afternoon even better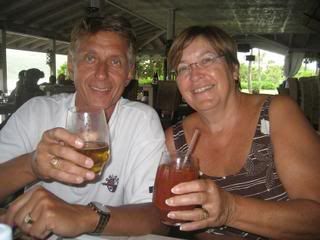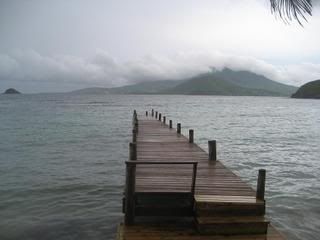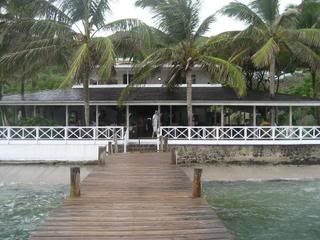 After lunch, we headed over to visit Lion...Marlin pulled out the Lion shirt for the occasion as well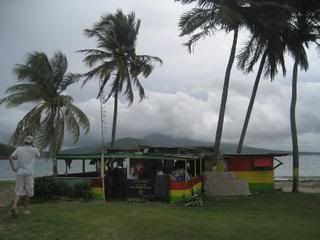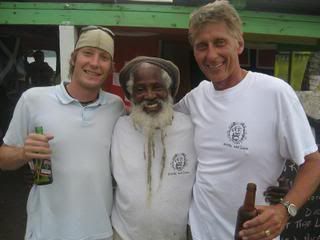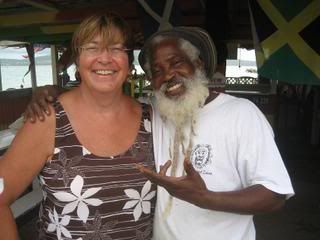 Then we headed down to Reggae Beach Bar to visit Wilbur the pig...little did we know they had a new animal friend living there as well...Oliver the baby monkey! Oliver's mom was killed by dogs, and Oliver was found by one of the servers at Reggae, so they took him in to take care of him.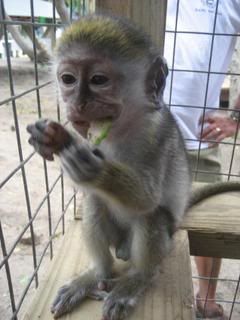 He is a crazy little guy...all over the place!
He also likes to chew on everything, from Cory's hat to my ear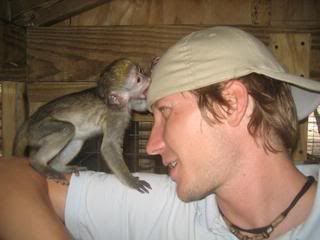 And he loved bananas!
He also absolutely loved jumping into Cory's hands
Here is video of his antics
And yes, we still saw Wilbur!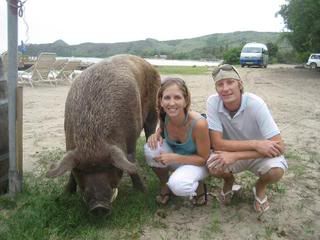 And finally, the highlight of the trip for everyone...Marlin and Judi took us and a few friends out on a sunset boat trip, which was absolutely amazing. We cruised along the island, all the way down to Reggae Beach, then on the way back we stopped in a dark cove and had the most amazing dinner ever. The whole thing was awesome...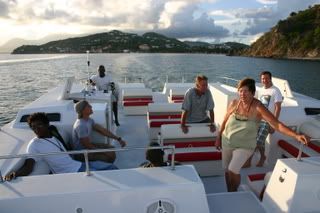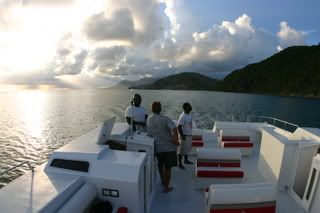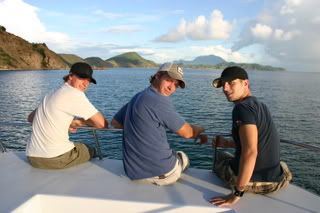 The entire group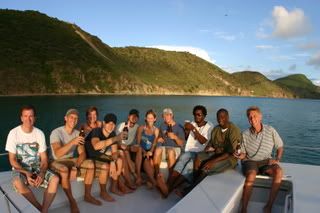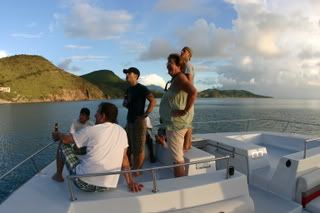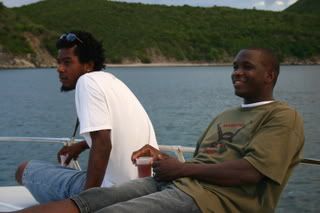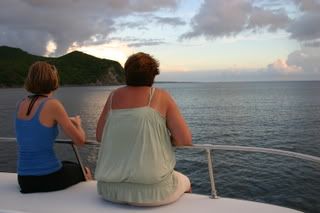 Watch out, Marlin is in control!
Cory and our captain, Mr. X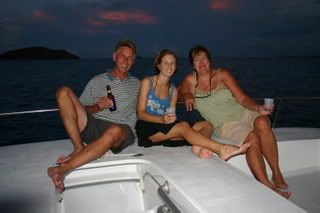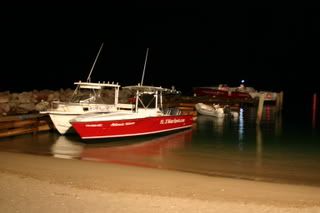 What an awesome trip...thanks again Marlin and Judi! Can't wait for more fun on the cruise in January!