Well, the unspoken rule of everyone getting married once you move out of the country continues...I just returned from my little sister's wedding...the 6th wedding I've attended in the US since living on St. Kitts. In 3 of them I was a bridesmaid, in 1 I was the maid of honor, and for the other 2, I was the photographer! Fun and a little scary at the same time...being responsible for capturing the important day!
Anyway, the wedding was so nice, and here are a few pictures from the bachelorette party in Napa, and from the wedding...
The limo picks us up for wine tasting
We all wore tank tops with our names on the bottom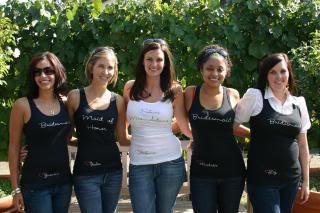 And on the back they said "Steff's last fling before the ring"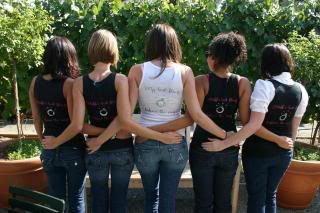 Our first stop was the Elizabeth Spencer winery...very small but very cute!
They gave us so much wine, and the most amazing cheese and crackers to enjoy with it...we could have all stayed there the entire day, it was so good!
And here we are wine tasting at Clos du Val
Steffanie and Tyler were married at the Jefferson St. Mansion in Benicia, a really pretty site with views of the water of the Carquinez Straight behind it
Here is the set-up for their reception, with the fountain that was next to the tent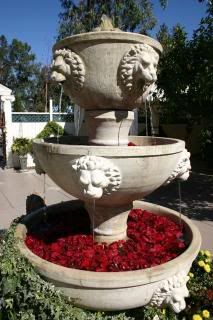 We enjoyed champagne and raspberries as we got ready for the ceremony in the bridal suite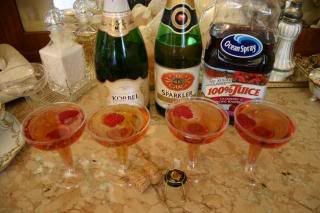 Steff getting ready with her dress hanging behind her
I was nervous about giving my speech as maid of honor, but it ended up going really well. I just used some funny stories from when we were little, and had Steffanie laughing the entire time. The reception was really nice...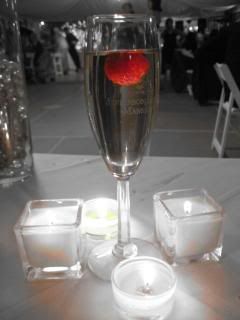 Steffanie and Tyler had all of these moves planned for their first dance, and looked great doing them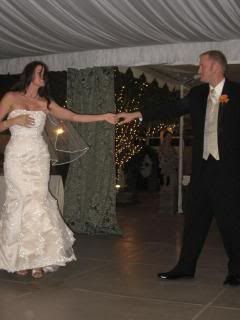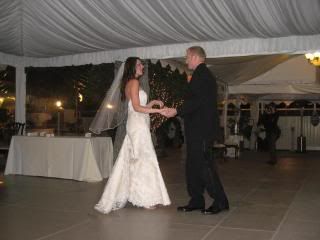 And then their son Dylan decided he wanted to join them, so it turned into a very cute 3 person dance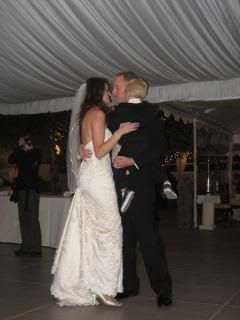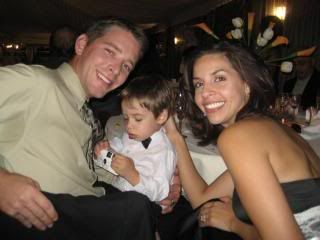 It was a very fun night....congrats Steff and Tyler!