On Friday night, Cory and I had two different themed parties to attend. One was set up by our friend Brooke, and was a "Hollywood Nights Prom", complete with dinner, dancing and couples photos, just like in high school! The other was the Ross End of Semester Party, which was a fundraiser for Cory's class, and held at the Pink Elephant with the theme of "Heaven and Hell". So we put together some sweet costumes, and made it to both!
For Prom, there was no set theme, you just had to wear clothes you would wear to a dance. So we decided it would be funny to be a little cheesy, and went with an 80's theme. Here we are outside our apartment, ready to go!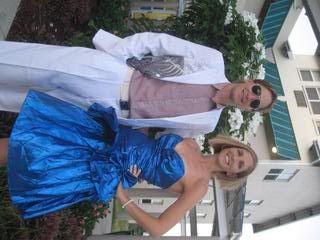 Once we got there, Brooke had a photo spot set up that was so cute, and looked just like a high school dance. So we all took a bunch of pictures before the professional photographer arrived.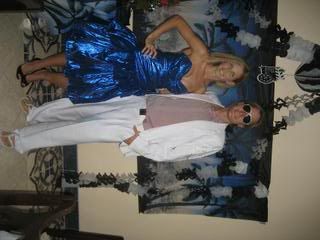 Cory and my coworker Treg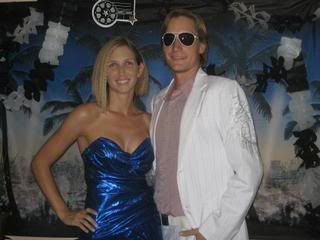 Treg and Brooke, the one who planned the whole thing!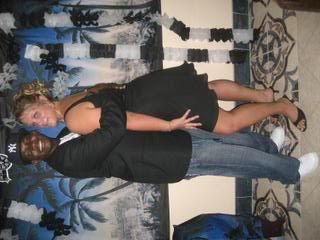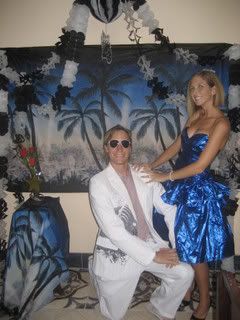 Then the professional came, and the pictures ended up looking a lot better than the ones we were taking! These pictures are courtesy of Dan Honovich (www.danhonovich.com)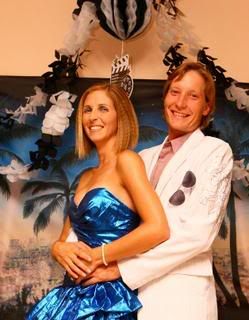 Justin and Anna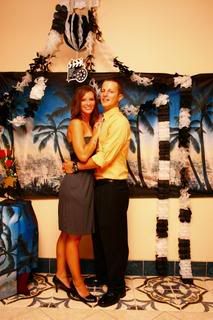 Jon and Leigh
Ramon and Melissa
The boys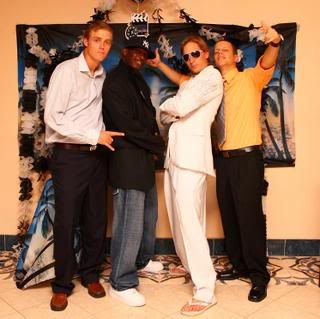 We had an amazing buffet dinner, and then dancing ensued...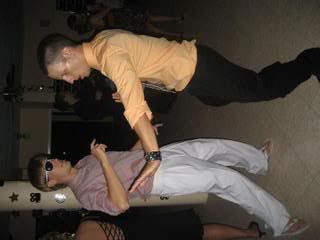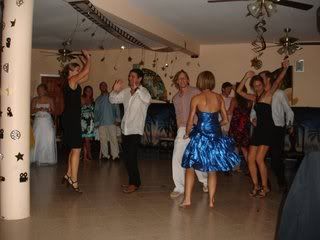 After prom, it was time to head over to the other party of the night, the "Heaven and Hell" end of semester party at the Pink Elephant. We arrived in our prom clothes, and ran into a few friends before we had the chance to change.
Jessica was a pretty scary devil or demon of some kind (and those are real horns on her head!)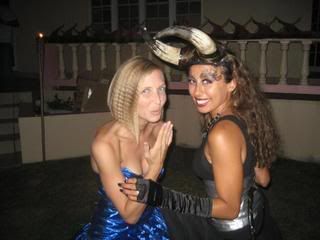 And Marshall's costume was awesome! He was Hellboy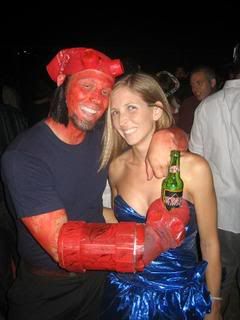 So we went inside to change, and emerged ready for the new theme....as Adam & Eve!
The devil is tempting me with the forbidden fruit
Adam tried to stop me, but I couldn't resist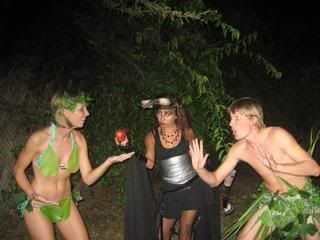 The two devils with their horns locked in battle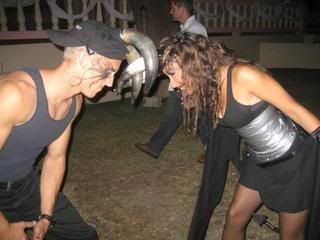 Cory worked at the bar from midnight to 2am, and going along with the theme, there were flaming shots available, so he made a few for us...they were so good!
What a fun night!