Since the island of St. Kitts doesn't celebrate Halloween, coming up with a costume on the island can be difficult. Most of them end up being homemade, except for the people who thought ahead and brought stuff back with them after visiting home. Well, Cory and I fell into the category of having to use whatever we could find, and with a little help from some friends, I think our costumes turned out awesome!
We were Posh and Becks. Cory was David Beckham in his LA Galaxy uniform, and I was Victoria Beckham, who never smiles for pictures (which was hard to do!)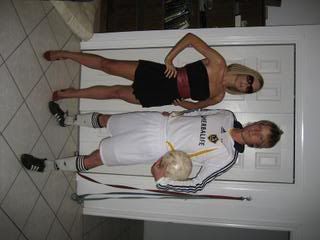 Cory even drew a tattoo on my back, the same Hebrew tattoo that Victoria has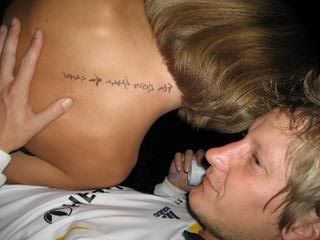 Other highlights from the Halloween party we went to:
The guys from the Dick in a Box skit from Saturday Night Live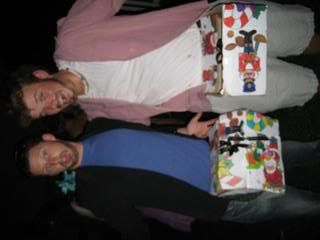 Cory with Lance Armstrong and Dog the Bounty Hunter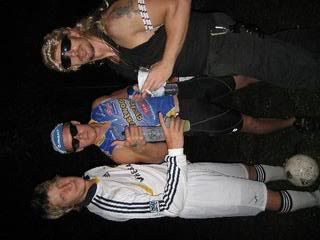 These guys dressed as Kittitian school kids (all of the little kids here where school uniforms like that). Ryan even had his hair braided!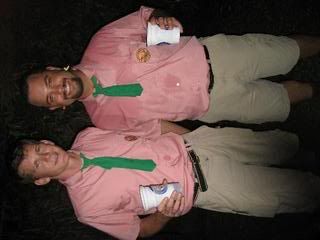 And here is Cory with a guy dressed as one of his teachers. This picture is crazy because he looks JUST LIKE HIM! I actually thought Dr. Reich was at the party for a second when I first saw him