Cory and I helped in the beach clean-up at Turtle Beach last weekend for the St. Kitts Reef Ecology Watchgroup (or SKREW, ha ha ha). I believe over 100 students came out to help (mostly because there was a teacher in Cory's semester offering an extra point in class to participate, but that is still a huge number)!
When we got there, the beach was absolutely filthy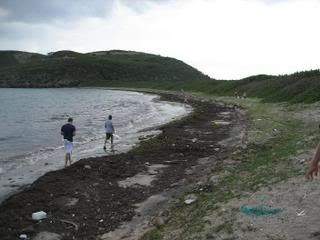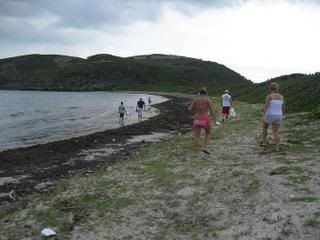 A lot of the garbage was really small, like bottle caps, tiny pieces of plastic, etc, so it was very tedious. This beach also always has a lot of stringy seaweed washed up on shore as well, so you had to pick through the seaweed to get everything. Here is Justin picking through the mess (we had just started, and look how full his bag is already!)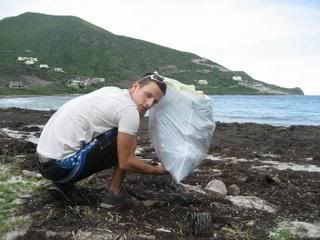 Kheli and Brooke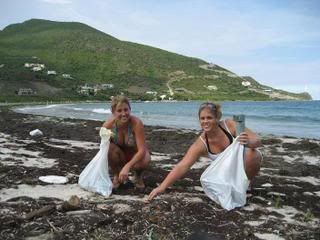 Me and Brooke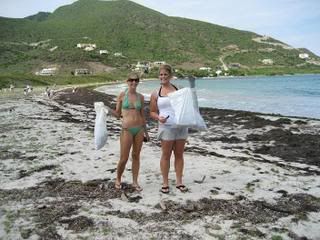 Look at all of the people participating!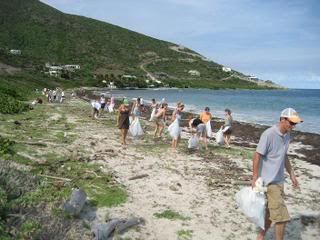 Cory was part of a smaller group of students who used snorkels to clean up trash that was out in the water and stuck on the reef. Cory came back with this huge ladder!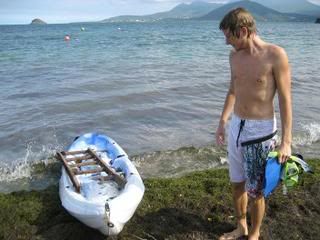 After the clean-up, there was a BBQ at a local family's house, so we all get to mingle and relax afterwards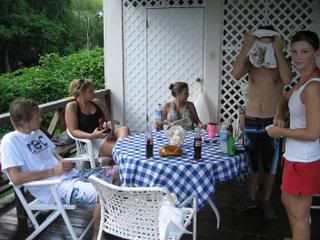 We even got to see our favorite Turtle Beach resident, Wilbur! Cory gave him some Ting to drink, and he loved it! But his real favorite human food is ketchup.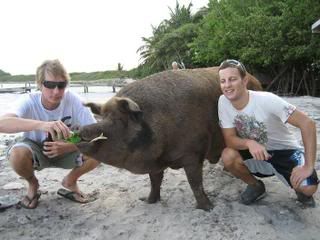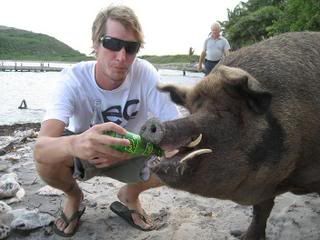 Check out how much trash was picked up at the end of the day! After weighing all of it, they determined that we collected 1,033 pounds of trash!! Isn't that amazing?!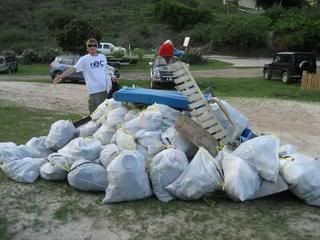 Good job SKREW, for organzing such a successful beach clean-up!
(Oh yeah, and I bought a SKREW t-shirt to help support the group while I was there. They still need to order them, but I'll post a picture of it once I get it. It is so cute!)