Just about a month ago, I flew all the way home to California for a very short weekend to attend my dad's wedding. On September 8, he married Daphne (his girlfriend of 5 years) on a yacht in San Francisco. I wasn't orginally planning on attending, since it was a long way to go for such a short time, but I didn't want to miss it!
I took off on Friday morning, getting to see a beautiful sunrise and some pretty views of St. Kitts as we turned towards Puerto Rico for my first layover.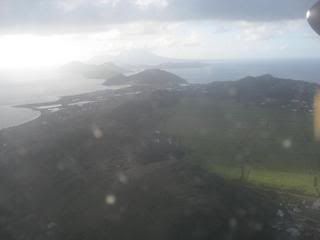 And we flew right over the Marriott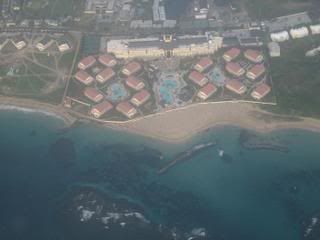 After a short layover in Puerto Rico, I had a longer one in Dallas. What did I do to kill the time? Visit all of the places you can't visit on St. Kitts!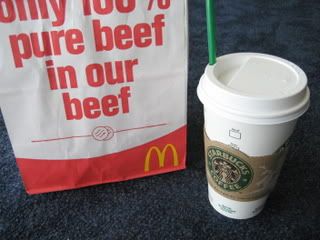 Finally, I landed in California, just in time to watch the sun set as we drove over the Benicia-Martinez bridge towards home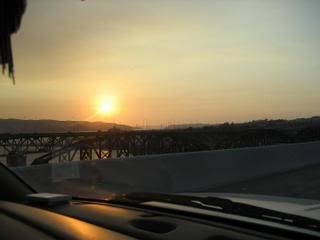 The next day was my dad's wedding. It took place on a yacht called the Compass Rose, and we sailed out into the San Francisco Bay. It was nice while we were still at the dock and sailing through the harbor, but once we got into the main part of the bay, it got a little chilly, and at times very windy.
Me and Steffanie
Jasmine, Ethan and Brandon, on the boat before we left the dock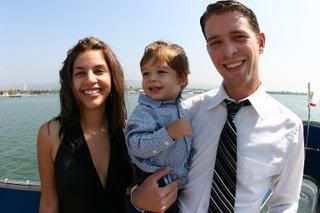 Tyler, Dylan and Steffanie, also on the boat before it got windy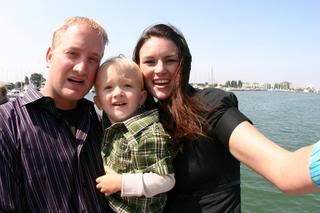 So cute!!! Dylan hugging Ethan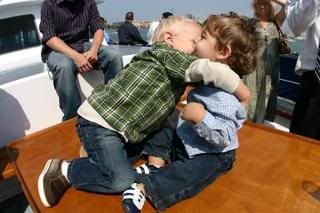 Jasmine, me and Steffanie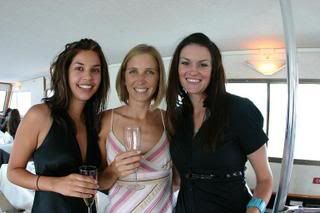 Here is everyone on the entire boat (except me taking the picture)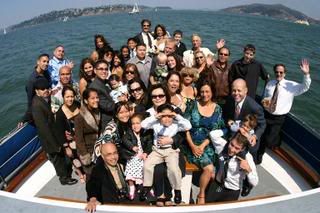 And a few pictures from the ceremony (which took place right next to the Golden Gate Bridge)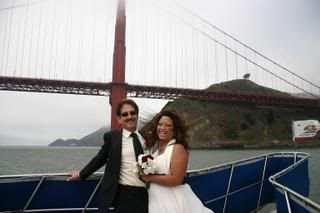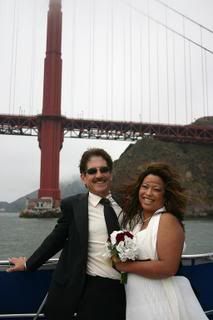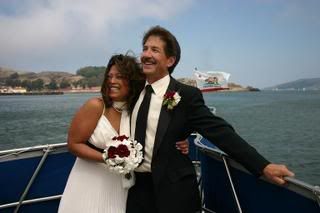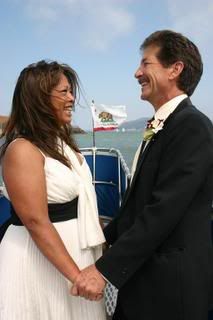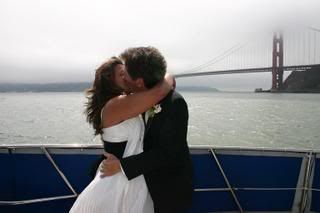 The next day, I got to spend a little time with my family, but the weekend went by so quick.
I made my little brothers Alec and Colby go to the Jelly Belly Factory with me
And I got to see my step-mom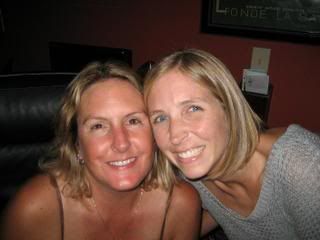 And of course, Ethan (who is already checking out the Victoria's Secret models)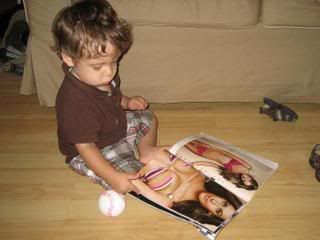 Soon, it was Monday morning and I was off to the airport at 5am to head back to St. Kitts. I got to see a pretty sunrise as I flew out of San Francisco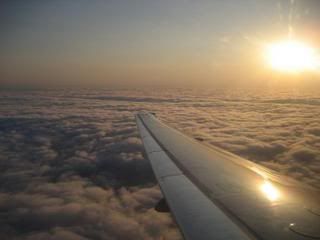 And we flew right over Alcatraz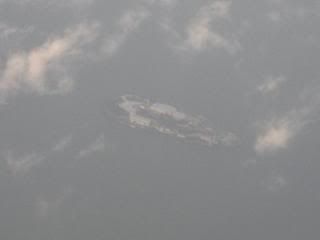 But the trip didn't quite go as planned, when my plane in Dallas got delayed for 2 hours due to a mechanical problem, and it made me miss my connection in Puerto Rico. So now I can say that I've stayed in Puerto Rico (I don't know how much the hotel at the airport counts). Luckily, another Ross student from Cory's class who had also gone home for a wedding was on the same flight, so we stuck together (and enjoyed one last McDonalds visit)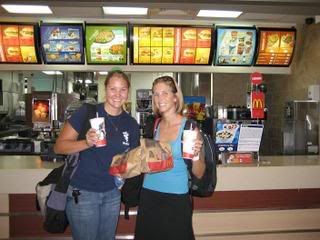 The next afternoon, we finally got off of Puerto Rico
And back to St. Kitts