On Sunday, we finally got to do our first ocean dive. We went out with a small group of certified divers (all people affiliated with Ross in some way) to a place called St. Peter's Reef.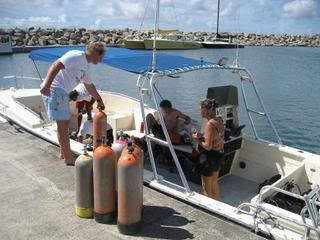 All of the certified divers went in first, and Vajai went over a few things on the boat with us first before we went in next. Once we got in the water and started heading down the line, it took a second to get accustomed to equalizing our ears. But once we were equalized and and down on the bottom, it was amazing!
We saw lots of cool things as we swam around...there were tube sponges everywhere, ranging from bright yellow in color to vivid purple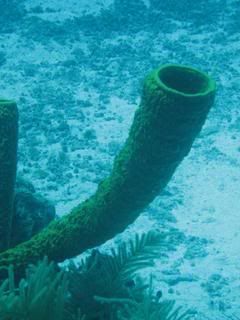 Giant barrel sponge
A barracuda swam around us for a little while
We even got to see a sea turtle!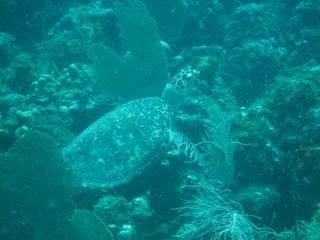 Here are Cory and Vajai looking at Cory's dive computer
Cory swimming along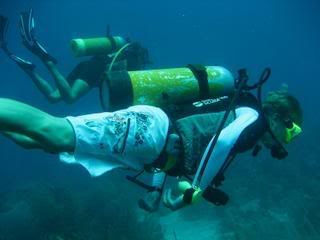 There was a big, old pipe lying on the bottom, and Vajai had us go upside down to look through it for a picture
Me
Cory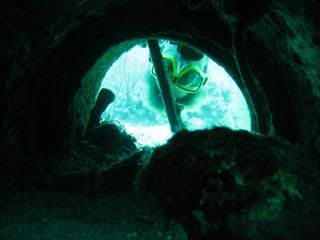 It was cool swimming around with the other divers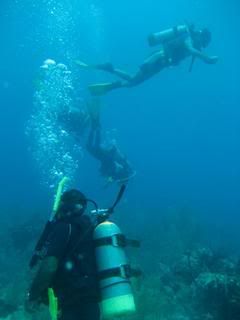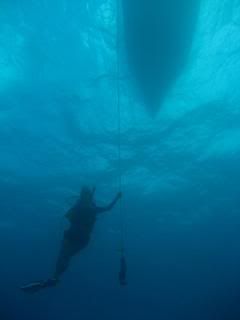 Me and Vajai practicing some skills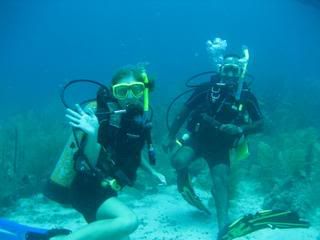 Vajai can do this cool trick where he spins around onto his back, takes his regulator out, and blows perfect rings of air to the surface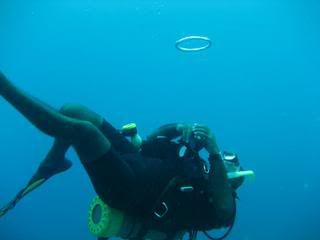 And here is the end of our dive, doing our 3 minute safety stop before ascending to the surface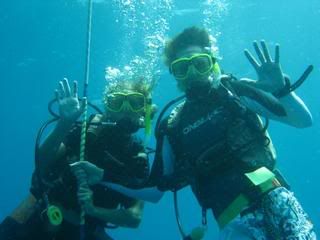 Back onto the boat and on to the next location!