Now that our department finally got to move into the Campus Living Residences at Ross, we all finally have our own offices. Treg (my co-worker) and I share a nice big office that faces out towards the residences so we can watch what is going on. Our Director, Keith, has his office across from us, and his view is of the Caribbean Sea.
Here is my end of the office: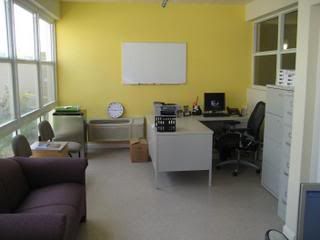 This is my desk: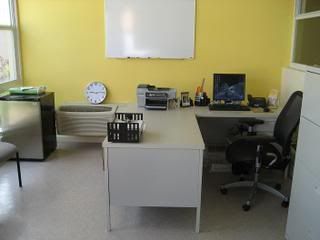 And this is part of our view towards the entrance to the Residence Halls and the mountains
Family and friends...if you come visit us in St. Kitts before we leave in December of 2008, you can stay in these residence halls for free!