Yesterday, Cory and I did our 2nd and final pool dive. We had to learn a few more things before we are ready to go into the ocean, and now we feel ready! Our first ocean dive is tentatively scheduled for Sunday, but we won't know for sure that we are going on Sunday until Saturday night.
I brought the camera again to the pool yesterday, but the pool was strangely murky this time, so the pictures didn't quite come out as clear as last time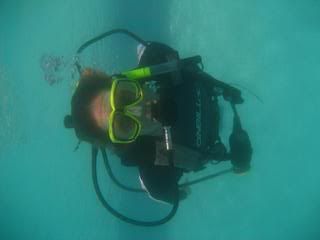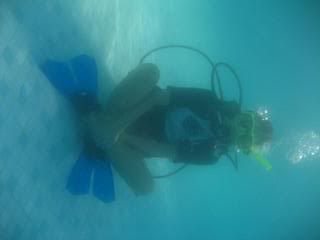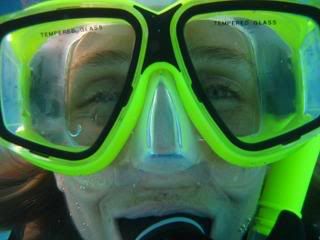 We also played with the torpedo toy again. The video I took turned out pretty funny.