We just had a really nice Easter here on St. Kitts. In the morning, we went to a special service put on by the students at school that was held on the beach. We all brought our own towels and sheets, and sat on the sand. In the picture below, you can barely make out our friend Justin, singing with three other students as we all sit and listen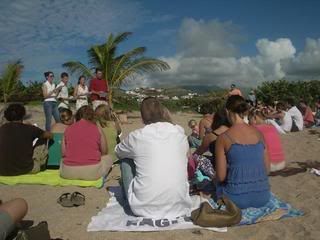 After the service, Cory and I had a delicious breakfast at the Sunset Cafe. I had the most amazing coconut pancakes....yum!
Driving back home from breakfast, we went past the Circus (the center of town), and it was completely empty! So I took advantage of the calm and took a few pictures: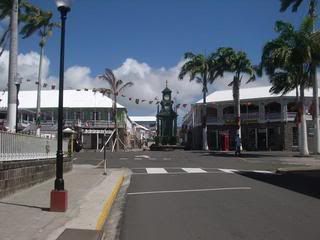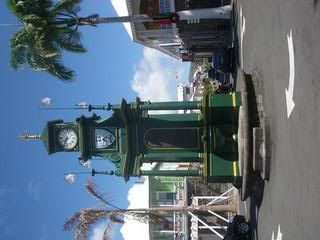 And the Queen Mary II was in the port for the day....that ship is HUGE!
Then later that night, we had many friends over for a large Easter dinner. I didn't take any pictures during the dinner, because I was too busy chowing down the entire time. But here is a group picture at the end of the night:
For larger image, click
HERE