Some friends of ours here at Ross, students in a higher semester, have taken on the job of raising a baby monkey that was separated from his mom. So of course, we had to go over to their house and check him out ourselves.
Here is Cory holding him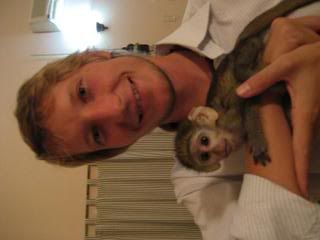 And because he pooped on Cory, here is me holding him in a towel!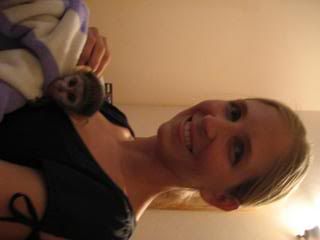 A few days later, Cory got to see the monkey again, now named Monty. He said that he had already grown alot since we first saw him, and that he was much more accustomed to being around people. The last picture at the bottom shows the couple that is raising Monty.