Geez, we have been on a lot of catamaran trips now! But they are still fun, so I'm sure there are many more in the near future!
Here we are, getting settled before the boat takes off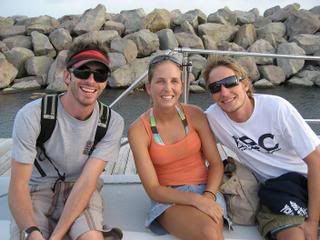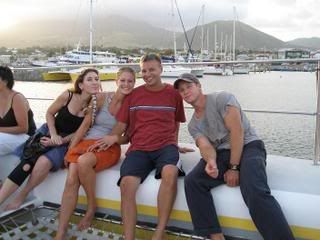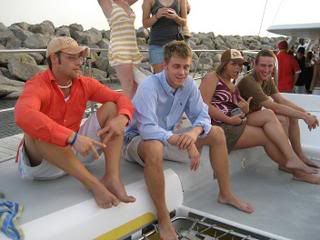 And the view leaving the harbor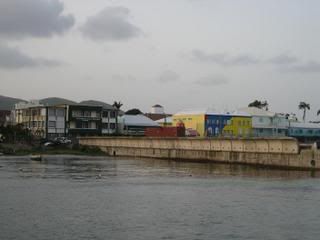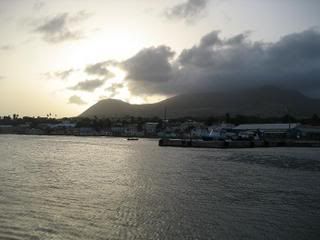 I took a picture of Justin with the black and white/color setting on my camera, and it turned out great!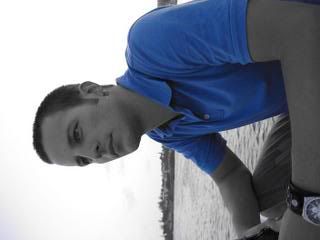 Once they dropped us off on Nevis, we all just kind of hung out around Sunshines bar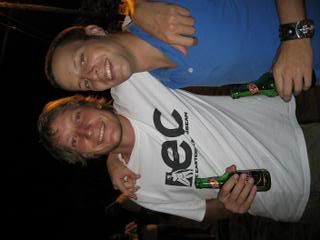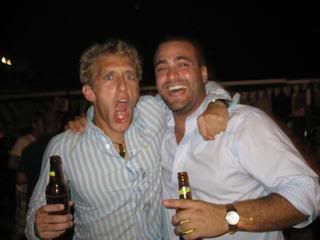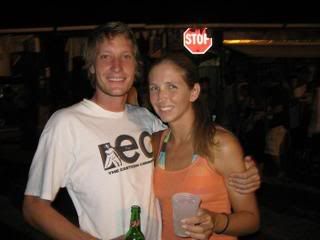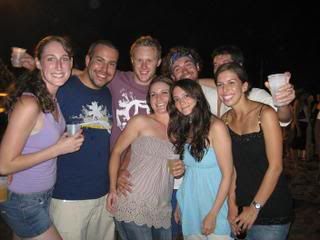 Patrick even caught a crab!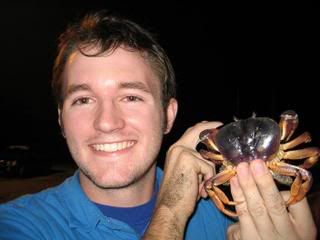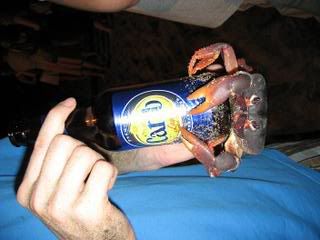 Whoa there....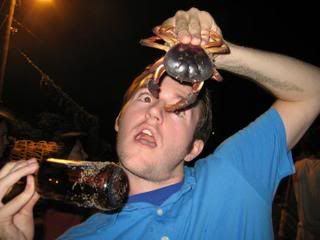 Don't worry, no crabs were harmed in the making of these photos. We made sure he found his way safely back to the beach!