Cory and I spent the afternoon at the OTI awhile ago, enjoying the sun while Cory studied. The OTI is actually called the Ocean Terrace Inn, and it is right across the street from our old apartment. It is also where Cory's parents stayed when they visited.
Here we are enjoying lunch at the swim-up bar in the pool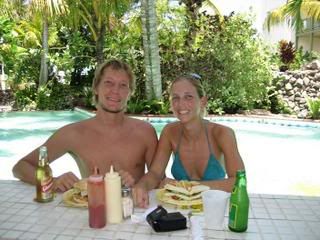 And the flowers around the pool were so pretty, I had to take a bunch of pictures!