Our good friend Brad has left St. Kitts....he applied for a transfer to Tufts University last semester to be closer to home, and was accepted.
We met Brad the first day we arrived on the island, since he was in our Orientation group, and he became a close friend of ours from that day on, so it was sad to see him go. But we did have some good times together, and got to do a few more fun things before he left...
Dinner at Spratnet with Brad and Lauren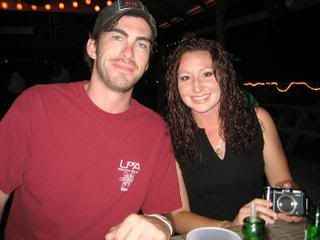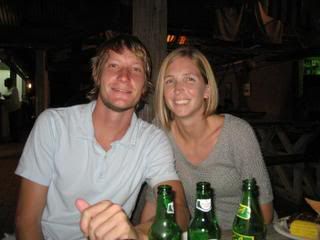 Brad poking the eye of his meal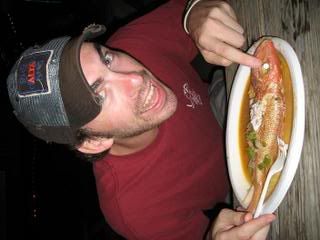 For Brad's birthday shortly before he left, a bunch of us took him to dinner at Nature Man. Nature Man is just a small home owned by a local guy up on the side of the mountain near the airport, and he cooks you a nice dinner when your group calls ahead to let him know how many people you will have. He is called Nature Man because he also has a small "zoo" of animals on his property as well.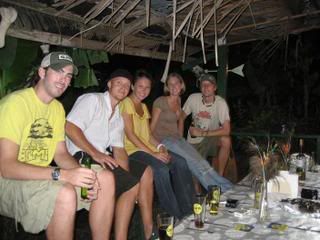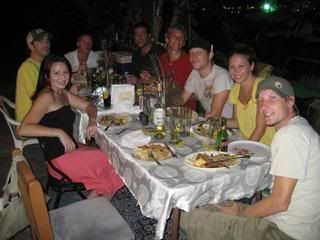 Nature Man himself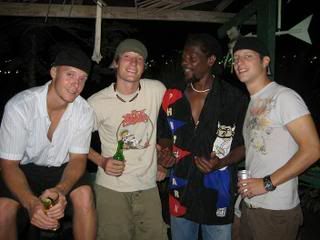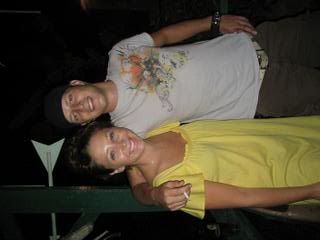 Brad's birthday cake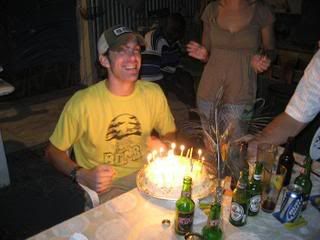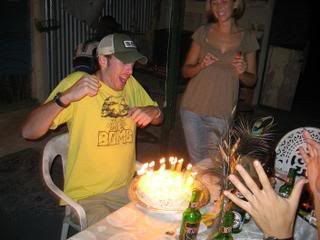 A few more photo memories of Brad.....