It was that time of year again, 3 weeks ago, when our department welcomed a new class of students to St. Kitts. Our residence halls officially opened as well, as students moved into all 5 buildings this semester instead of just the 2 last semester. It is pretty crazy going from 30 students living here to 100! But it is also nice, because now it seems like less of a construction site and more like campus housing thanks to all of the students everywhere....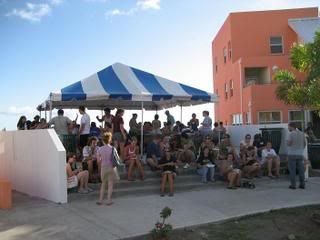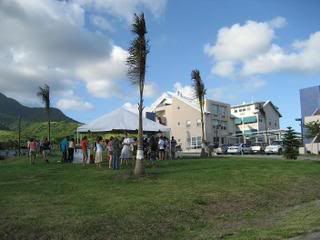 We also got to spend another afternoon at Brimstone Hill with the new class (like every semester), and I've now been up there so many times that my new goal is to find pictures I can take that I haven't taken during past trips.
I got a new shot on the cannon...
And I thought this one turned out pretty cool
But my favorite is the panoramic photo I got
For larger image, click
HERE
And of course, another orientation means another orientation catamaran cruise!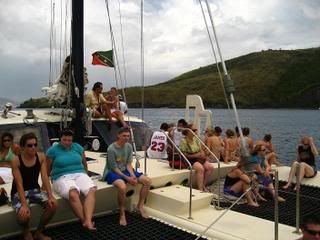 It was sunny most of the time, but we also got stuck under a few rain clouds for awhile
This time, I brought my new underwater case for my small digital Canon, and I got some cool underwater shots while we were snorkeling
Blue fish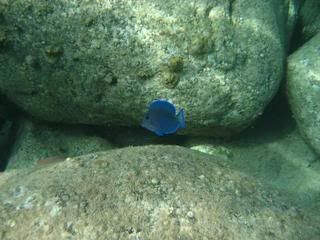 Funny little blowfish type fish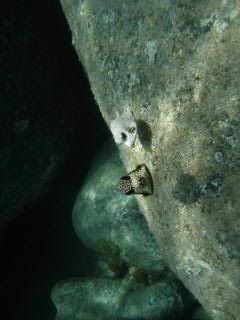 Squid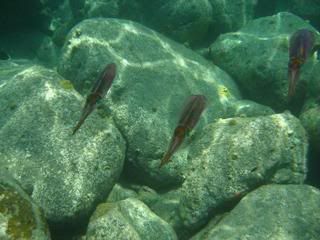 And a sea turtle!