We had a good volleyball team during last semester, and we played well in the 'A' League (the more competitive league). Here is our team after the all day tournament at the end of the semester...we came in 2nd place.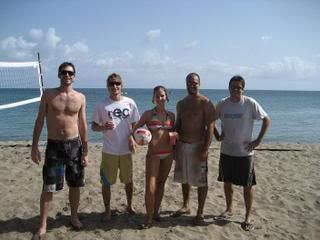 (Brad, Cory, me, Todd and Devon)
Cory and I enjoying the view and resting between games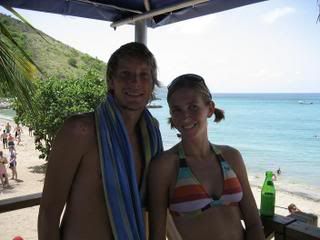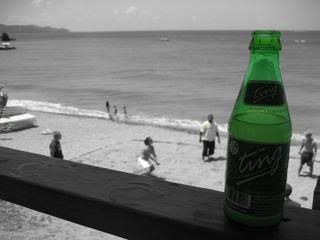 It was fun, hopefully we can do well again this semester.