So, the hurricane was kind of anticlimactic. Everyone was preparing for this huge storm, but since it went far south of us, all we got was rain and some heavy winds. Not that I wanted it to be crazy and destroy everything, but everyone basically got all hyped up about nothing major.
Here is some video I took as the storm passed by us:
As you can see, not much going on. The part of the island that seemed to be affected most was Bay Road. This is a main road through town which runs right along the water. A day after the storm went by, the waves were still crashing up over the beach and onto the road, dumping sand everywhere. Here are a few pictures: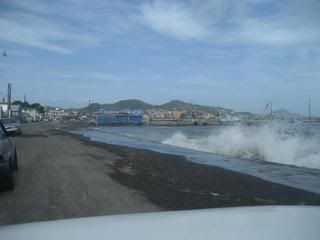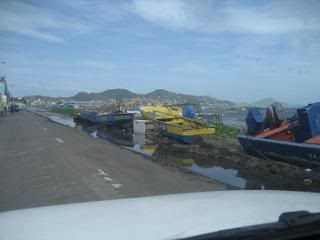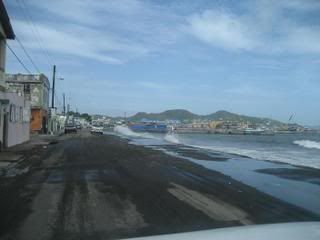 And here is what the rest of the island looked like the day after the storm: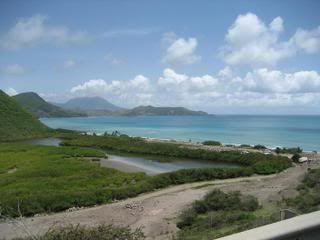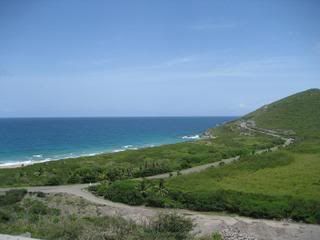 We spent the day at Cockleshell Beach "aka Lion Beach" and enjoyed the nice weather after the "hurricane"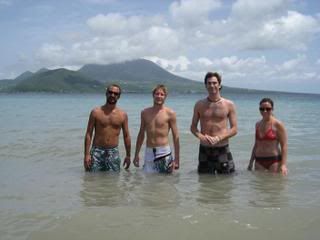 (Brian, Cory, Brad and Lauren)