Once we got home to California, it was nice getting to make my way around to see all of my family. My nephew Ethan was only one month old when I last saw him, and I made it home just in time for his 1st birthday party. I love his curly hair!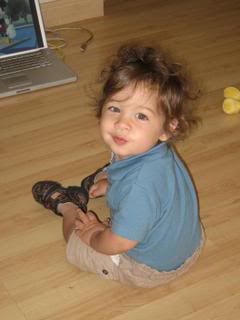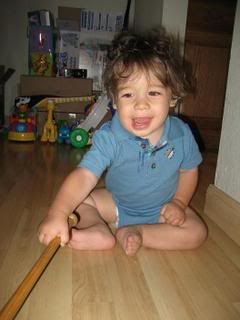 Ethan really loves this show on the Disney channel called the Mickey Mouse Club. I know it's an older show, but this is a new computer animated version, and he is just obsessed with it.
So after visiting with Ethan quickly, I headed up to Napa. My mom was spending the night at the Silverado Resort to plan a business conference for next year, and I had to be in Napa early the next morning anyway, so I decided to stay with her. The Silverado Resort is such an amazing place, it is so pretty there! Our condo was nicer than most apartments I've lived in!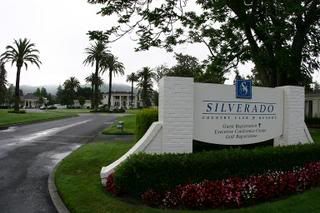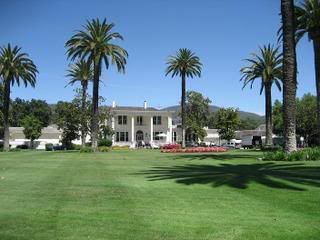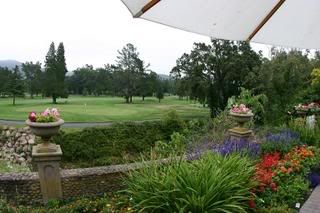 We took a 4 mile walk around the entire resort and both golf courses early the next morning, which was really nice. I stopped to take a few photos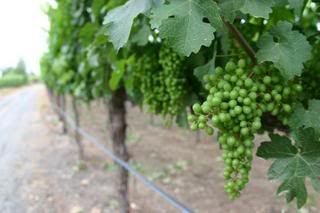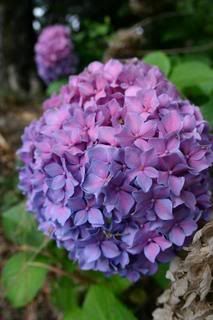 We even saw some California Quail...they are so cute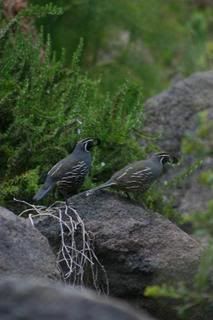 And when we got back to the clubhouse, we had the most amazing buffet style breakfast. Being on St. Kitts, by the time some fruits and veggies get to you way out there in the ocean, they aren't exactly fresh anymore, or maybe have some mold, especially the berries. Well, I think I made up for this by eating about 2 plates full of fresh berries that were AMAZING. My mom preferred to have them on her oatmeal
After I was finished in Napa, I headed to Vacaville to visit my younger brothers Alec and Colby. Alec, who is 16, was already taller than me when I left the year before, but not by much. Colby, who is 14, was around the same height as me. I was shocked to find that Colby was now taller than me, and Alec was
much
taller than me!
Me and Colby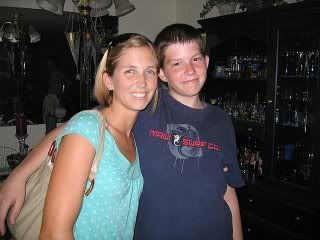 Me and Alec
After hanging out for awhile, I took the boys out to lunch, to one of my favorite little restaurants in the whole world. Favela's is a little family owned Mexican food chain (with only 3 locations) in my home town. They have
the best
Mexican food I have ever eaten, and that is said even after living in San Diego for 8 years! Out of everything I was looking forward to eating while home, Favela's was at the top of my list.
The menu....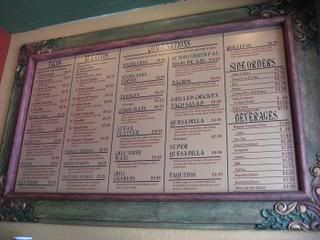 Such a cute little place!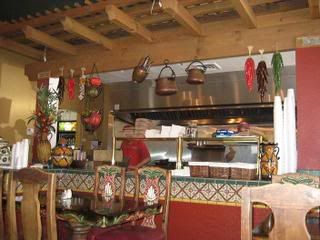 Me and Alec with our giant burritos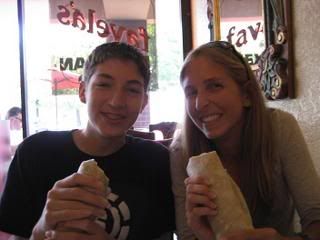 Then I couldn't help embarassing the boys; it was a joyous occasion after all....I had the entire staff of Favela's pose with me.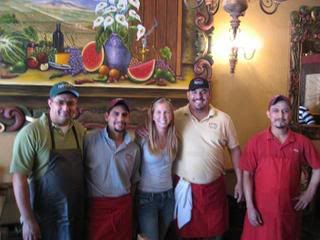 During my entire visit home, I think I ate at Favela's about 5 times! But it was worth it every single time!