Back in the USA! Being home felt so nice, but I was tired from all of the travel, and my mom and I were headed to California in the morning. So we postponed my first Starbucks trip until morning, since we both just wanted to get some sleep.
I wasn't in North Carolina long, but I did get a chance to meet the neighbors' new puppy, Logan. Soooo cute!
We got up extra early the next morning to make the required stop at Starbucks, and finally, the wait was over!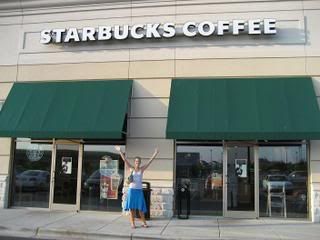 Mmmm, grande extra foamy toffee nut misto.....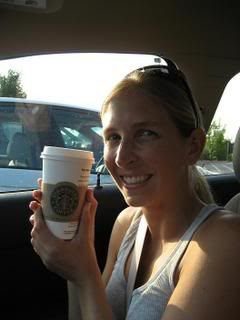 And after much waiting in line, it was on the plane and off to California! (we also had some fun testing out the color setting on my camera)