Flying out of St. Kitts, I had a 3 hour layover on St. Maarten. Cory recommended that I leave the airport and walk down to a nearby beach at the end of the runway, since my layover was so long and I would have plenty of time to explore. That was the best advice ever, I had such a great time during those few hours!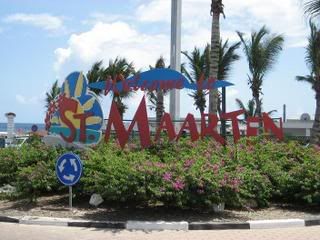 Here is a video of our landing....so pretty!
First of all, the beach is amazing. So beautiful, with crystal clear water and white sand!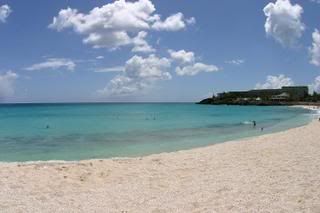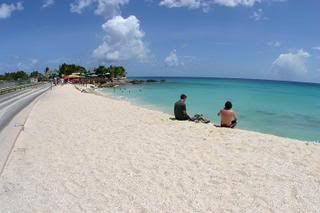 And then, the best part.....
This beach is right at the end of the runway, so planes fly right over you!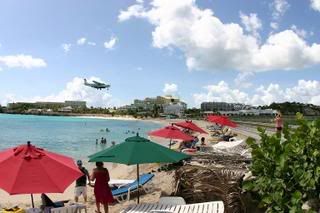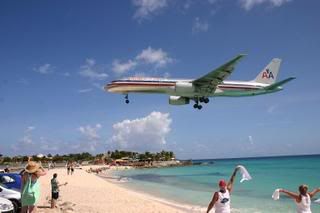 Here is the video that I took
Look how close some of them get!!! (I didn't take this one)
Here is a video someone took of a giant plane taking off. Keep a close eye on the beach, and you will see people getting blasted by the jet thrust out into the water
Here is Cory's experience with the jet thrust when he was there
I could have spent all day at this beach! It was awesome, and I was kind of sad to have to go back to the airport to get on my own flight. But that also meant I was finally headed home, and that was great incentive to leave!