On Saturday, I headed to Napa again for Jill and David's wedding. I went to high school with Jill and David, and Jill lived in San Diego (at UCSD) while Courtney, Campbell and I were there at SDSU.
First, I met the girls at the salon, where they were getting their hair done for the ceremony. Courtney knows what she is doing, with Starbucks in hand while her hair is being done
They had doughnuts, pastries and champagne for us to enjoy while we were there
While they were getting their hair put up, mine was being chopped off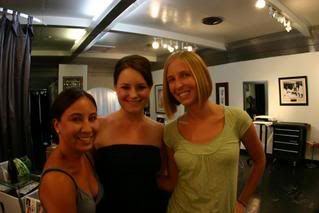 After we were all beautified, we headed over to the hall across the street from the church to get changed and ready. We were all really hungry after the salon, so of course, everyone wanted McDonalds! I mean, where else do you go before a wedding?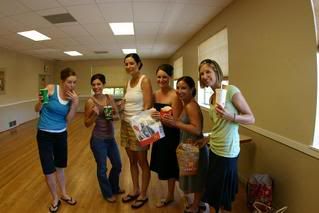 Here is Courtney, looking like she belongs in a McDonald's commercial: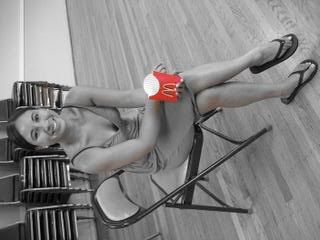 There was a quinceañera taking place in the church before Jill's wedding, and when the time came and went that it was supposed to be over by, Jill began to get nervous. The best part was when a mariachi band set up right outside the church doors to play for the end of the quinceañera, and at the same time, Jill's wedding guests began to show up. We couldn't help but laugh as some early guests looked at the band with some confusion.
Finally, we stopped watching the mariachi band and got down to business. Here are the girls doing their makeup in the window (I love this picture)
Jill all set in her dress...with her pink toenails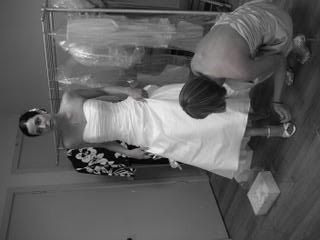 The wedding was beautiful, and the reception was held at an estate down the road in Napa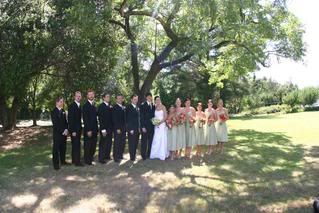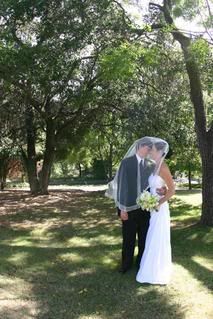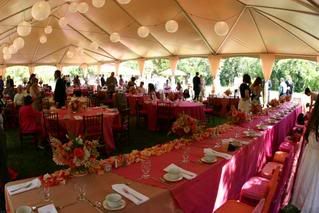 Here are Jill and David after the wedding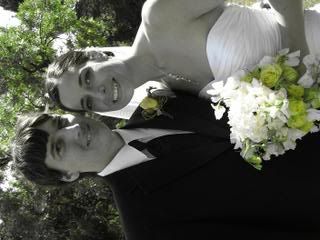 And Jill looked
amazing
in her dress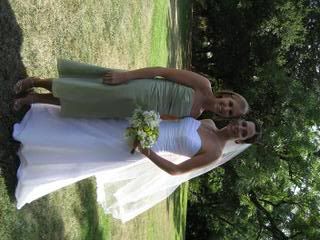 I had lots of fun hanging out with Courtney and Campbell again (it made us feel like we were back in San Diego)!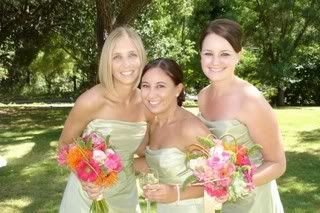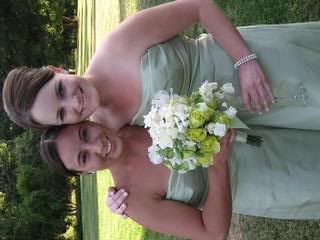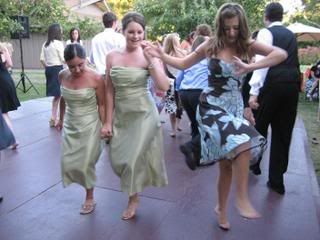 And I got to see lots of old friends from high school
Mike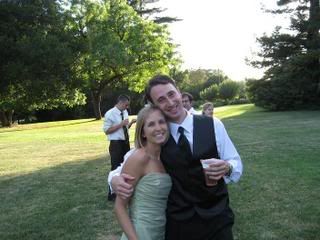 Jason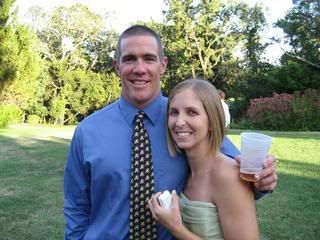 John
Tim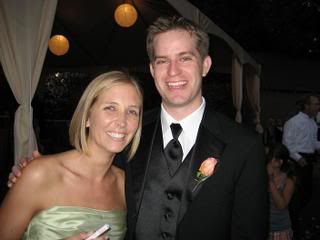 and Joe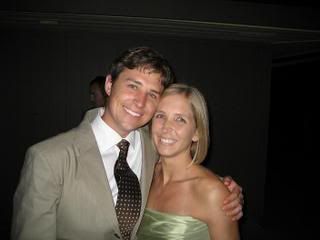 (I had lots of guy friends!)
At the end of the reception, Jill and David were wisked away by limo straight to the airport, to leave for their honeymoon in Mexico. It was a romantic end to a beautiful wedding