My mom and I went to a winery in Napa called Artesa to scout out a place for her company to hold their next conference, and did a little wine tasting to 'test the place out'.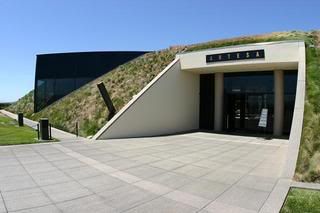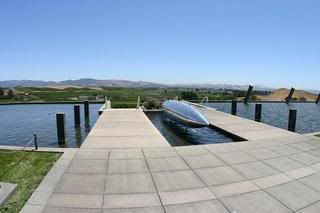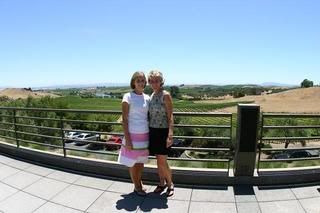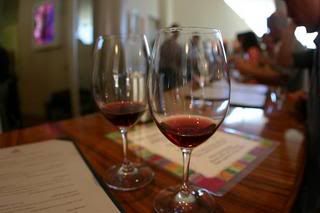 Going out to dinner with my step-mom and sister (I wish I had taken some pictures!), then going out with them to see 'Knocked Up' at the movie theater (couldn't take pictures here!). Me and my step-mom: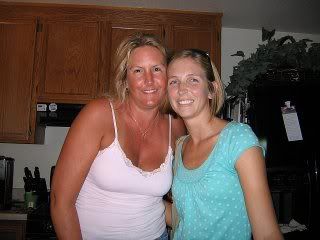 Eating at the best deli in the world, the Genova Deli in Napa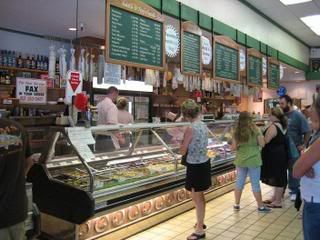 Having the chance to celebrate 4th of July in the US! Earlier in the day, we had an amazing 4th of July BBQ lunch at the clubhouse (this is also where Brandon and Jasmine will have their wedding reception when they get married in November)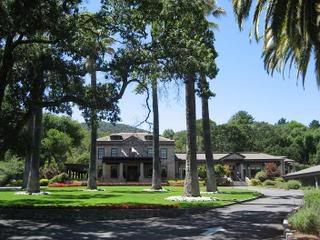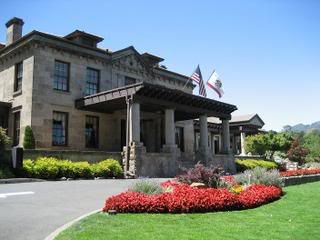 Then we went to Suisun to watch the fireworks over the delta (this is the famous delta where those two whales got lost just a few months ago)
Looking out over the water as the sun goes down
All of the housboats pulled up on the docks to watch the show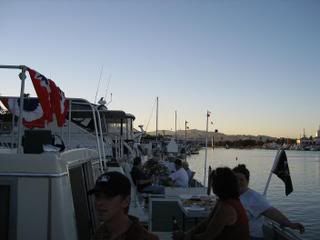 They were Ethan's first fireworks!
(the band playing in the background of the video is the family of my dad's fiance Daphne).
Going to dinner with Ethan was always entertaining
Back in North Carolina with my mom, we visited the North Carolina Raptor Center, where they care for injured birds of prey and release them again if possible. It was really cool!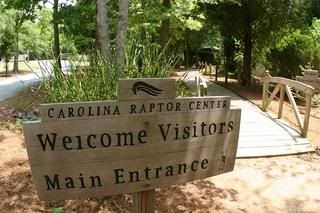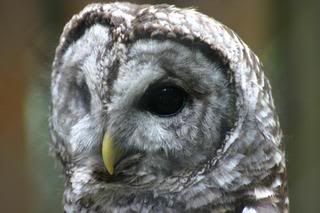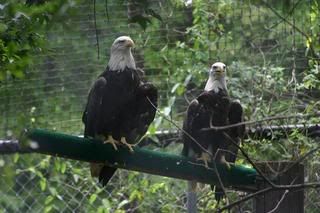 After all of this, I was tired!