Well, I am back in St. Kitts again. I spent about 10 days in the US visiting family back in June and July, and it was awesome. Too bad it went by so quickly!
Right before I left, Cory and I enjoyed a fancy dinner at Marshall's. It is a great restaurant in Frigate Bay that overlooks the Caribbean, and has amazing food. I had steak for dinner, and saved room for my favorite dessert there...espresso kahlua cheescake! Yum!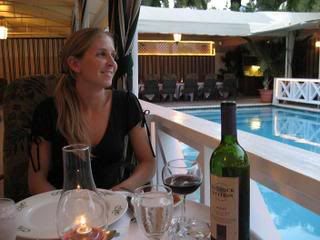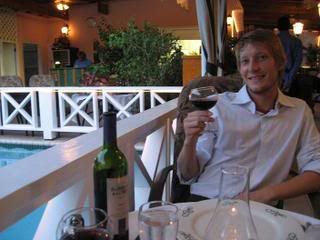 The next day, it was off to the airport. Finally, instead of going there to pick up new students, I was actually leaving this time!
You can't tell that I'm excited at all...
Here is my tiny plane, bound for St. Maarten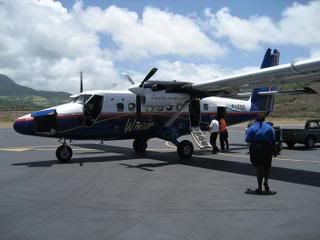 Goodbye for now St. Kitts!!