Alright, time to stop neglecting the blog and catch up on lots of stuff that has happened recently!
For Christmas this past year, Cory headed home to Wisconsin, and I was actually able to get a few days off before the new students started arriving, so I met him up there as well. It was nice getting off the island for Christmas, but I was a little nervous for the drastic change in temperature I would be experiencing! Here was my last sunny view of St. Kitts as my plane took off: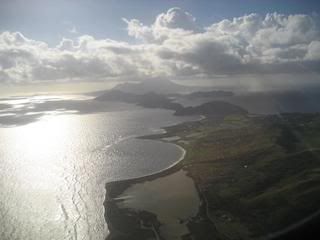 I was excited to see Cory's family for the first time in awhile, and for the chance to experience my first white Christmas. And the weather did not disappoint...after arriving very, very late the night before, we woke up to fresh falling snow, which was beautiful!
It was also so nice seeing our kitty after so long. Lladra spent the entire night curled up with us.
After the one short night at Brett and Jana's house in Minnesota, we packed into the car and headed to Cory's parents' house in Wisconsin. Here are Reilly and I making our way out to the car.
It was a long car trip that involved lots of singing with Reilly, Kari and Cory. And when we finally arrived in Oshkosh, the weather was even colder!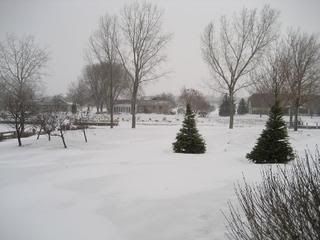 Cory got me to come outside with him and walk onto the frozen lake behind his parents' house. It was actually my first time walking on a frozen anything!...but the excitement didn't have a chance to last much longer because the howling wind and frigid temperatures made me ready to go back in pretty quickly.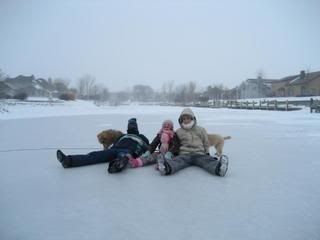 The next day we went back out again, and with less wind and more sun, it was much nicer!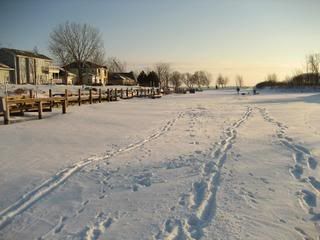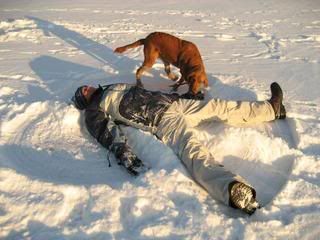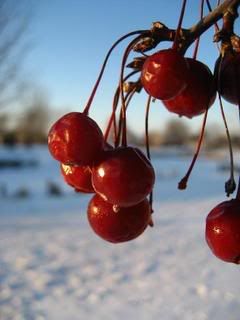 Of course, having everyone together at the same time gave a perfect opportunity for some Christmas photos.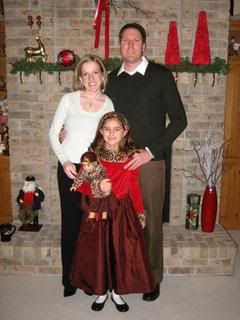 Christmas was so much fun with the Greenfields, and I wish I could have stayed longer with them. But I had to be back on the island in time to welcome the new students who would be arriving in a few days. Before leaving, I packed up some snow in a jar to bring back for Keith, who was the only one that didn't get to go anywhere for Christmas.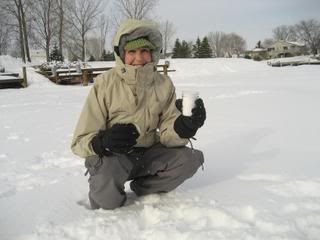 It was a little scary flying out in a snow storm, but I eventually made my way back to the island in time. And who was there to welcome me back in my office? A giant centepede of course, hanging out on the wall in front of my desk. Good ole' St. Kitts....
Now we are counting down the days until Marlin, Judi and Reilly come visit us in St. Kitts! The end of March will be here soon!