It is our famiy tradition each Christmas to bake Christmas-themed sugar cookies and paint them together. We use my Great Great Grandma's sugar cookie recipe, and they are sooooo good, Christmas just wouldn't be the same without them.
So, since we are staying here on St. Kitts for Christmas, I decided we had to carry on the tradition even away from home. So my Mom mailed me 4 cookie cutters, we invited over some friends, and the tradition continued......(thanks Mom!!!)
Rolling the dough
Using the Christmas cookie cutters my Mom mailed to St. Kitts for me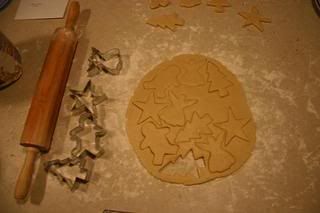 Flour everywhere!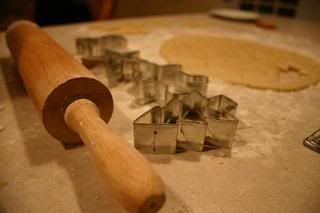 Once they are done baking, it's time to paint!
Cory is hard at work, adding every little detail possible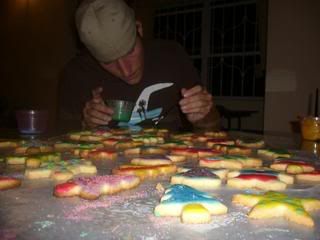 We had alot of cookies to paint!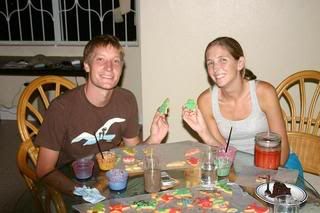 We even had some little helpers stop by and paint a cookie or two (and eat 3 or 4). Don't even ask how many
I
ate!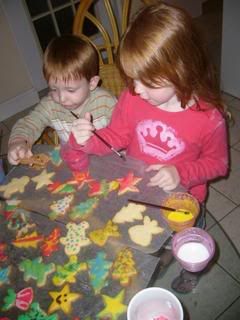 And the final result of all our hard work: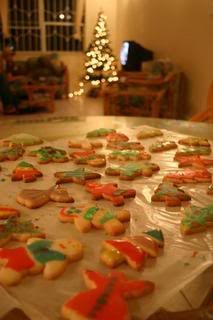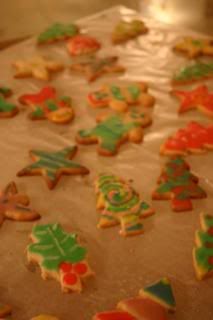 We actually had alot more than what is seen in the pictures, but many were sent home with friends, and many were eaten immediately