To our loving cat Abban,
You were tragically taken from us far too early, and we miss you more than it seems possible. You were such a presence in our lives, and our house is quiet and empty without you. You were a major part of our family, more like a child than a pet, and now our family feels incomplete.
But we don't want to dwell on the sadness of your loss...we would rather remember your funny quirks and the good times we spent with you.
We will miss your BIG affinity for food (human food OR just plain old grass)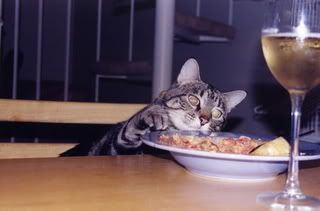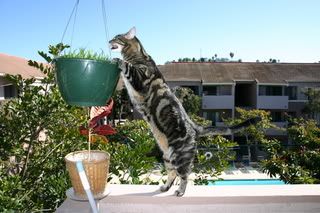 And your crazy love of catnip
We will miss your playful goofiness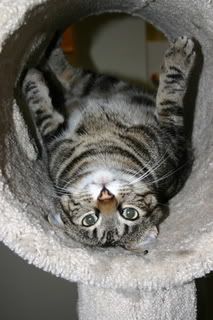 And your goofy poses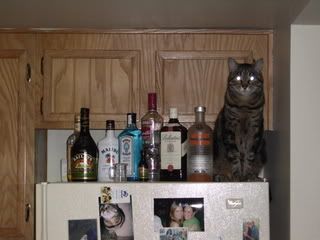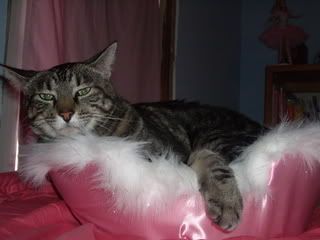 We will miss your great ability to walk on a leash just like a dog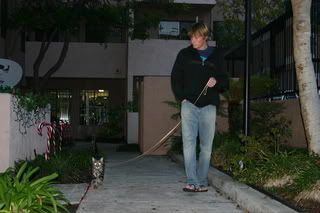 And our adventures together on that same leash (the park and the ocean....how many cats can say they have hung out at the ocean?)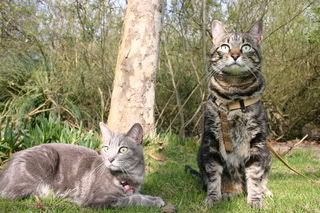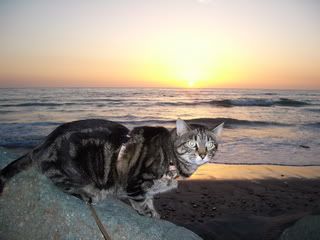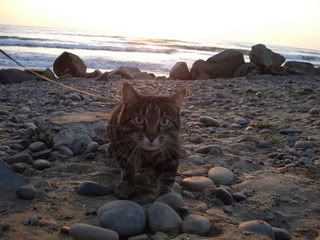 Most of all, we will just miss your companionship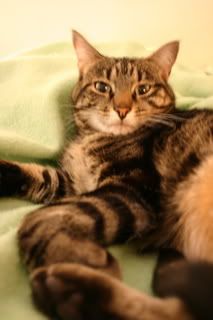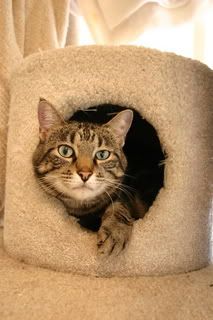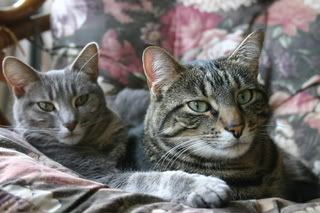 "I can't begin to express the joy you've brought to my life the last 5 1/2 years... You were my first kitten and you managed to change my view on cats forever. You were the ultimate 'cool cat' with your swagger and confidence. You were majestic and powerful like a king, yet you let out the kitten in you when it came time to wrestle and chase each other around the house. Our home is much quieter without you. I could understand you when you talked to me, and I swear you understood me when I talked to you. Well, hear this,.. you will always be in my heart and I thank you for all the happiness you've brought me. I am so proud to have been your buddy, and when we leave this island, you'll be with us again wherever we go." Love ya buddy, Cory
"I met you when Cory and I first starting dating, and I can easily say that I fell in love with you and Lladra instantly. I loved how you would cuddle with me in bed on the days I slept in, purring away and kneading the blankets with your giant paws (of course, this could only happen if you had awakened us at 5am to feed you first). And I loved your playfulness, getting to chase you around the apartment while you ran with your tail straight up in the air, enjoying every moment. You were an amazing cat, one in a million, and we were lucky to have known you. I think about you every day, and I miss you so so much. Rest in peace...we will never forget you!" Love, Julia
Abban's body will be buried in the pasture at Ross University. He will be buried with a picture of Lladra, his favorite mouse, some catnip and of course, some food. His spirit has outlived his body and will be with us forever.