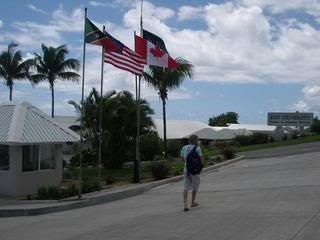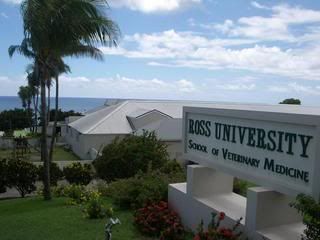 This is Cory's school. I was surprised when we first drove past, it seemed smaller than I had imagined. But once you walk around the campus a bit, it does seem a lot larger. It is situated right along the water, on the Caribbean side of the island. From almost anywhere on campus, you can look out toward the south for a beautiful view of the Caribbean Sea.
For example, this is the view as you walk down a staircase towards the computer lab and library (the building to the left), and the lab (the building to the right)
The school also has a large area of land dedicated to all of the farm animals they raise and care for there. The students at Ross work on goats, cows, donkeys and horses. As you drive to school, you pass by fields, pastures and barns all owned by Ross University.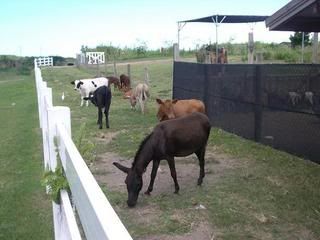 Cory and I met a very friendly donkey the other day....he enjoyed getting his nose scratched!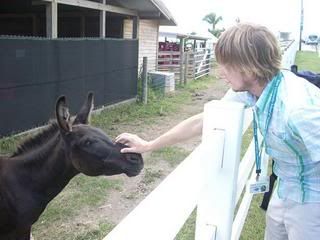 One more great view from the school....if you can peel your eyes away from the Caribbean, and you look across the street, you get another amazing view of the lush mountains. Not a bad place to attend school!