Wednesday night, Kheli, Krista and Theresa invited me out for a girls night. The plan was dinner at Krista's house, then on to Sugars, a bar/pool hall/karoke/casino type place popular with all of the Ross students. Wednesday nights are karoke night, and usually you can find tons of Ross students there singing away on stage.
The girls (from left to right: Theresa from Minnesota, Kheli from San Diego, me, and Krista from New York), just for those of you who don't know who they are or where they are from.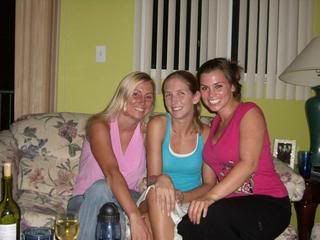 Krista posing in her room, with her adorable pug Rockstar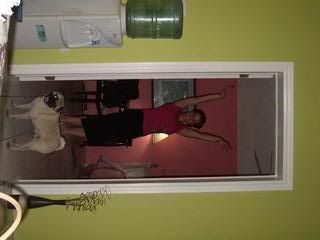 Kheli's dog Soto was hanging with the girls as well. The flash caused red-eye, but he normally has the most beautiful baby blue eyes.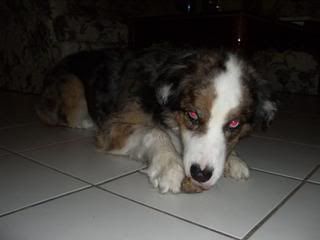 Hanging out in the pool room at Sugars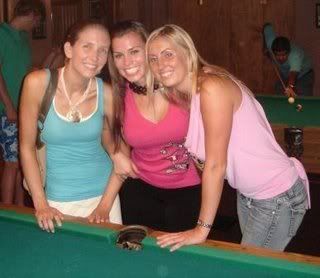 Me and Cory at Sugars