Our friends Brian and Holly have an adorable daughter named Joleigh, and yesterday was her 1st birthday. So we headed out to Cockleshell Beach where her birthday party was held.
Not a bad spot for a party, huh?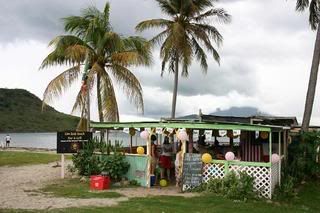 The whole place was decorated in a Care Bears theme
And we had a great view of the giant storm over Nevis that would later head over our way with strong wind and pouring rain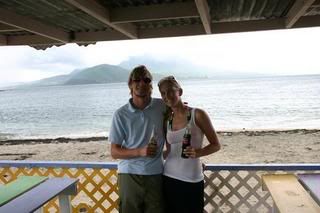 The party was at Lion's Bar, and Lion makes some awesome food. He worked really hard to prepare a great meal for everyone that attended the party. Our lunch included BBQ chicken and ribs, rice and beans, grilled veggies, coconut/carrot salad, and grilled plantains. Yummy!!!
Lion finally had a chance to come out and say happy birthday to Joleigh after working so hard on all of that food!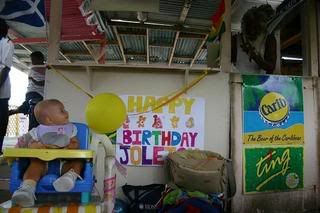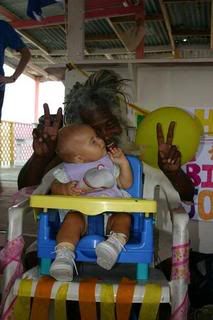 Then it was time for cake!
Joleigh was given her own little slice of cake....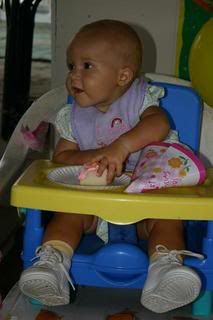 ...which she thought was just fun to pick up and smash in her hands at first...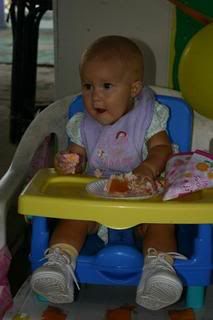 ...until she realized it tasted good too! Then it went everywhere!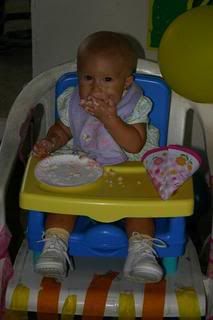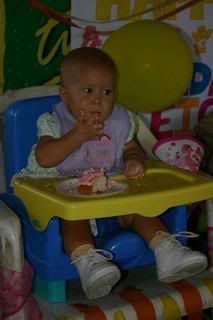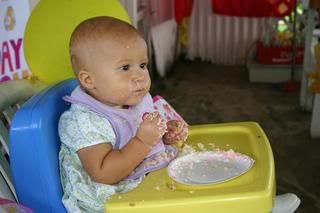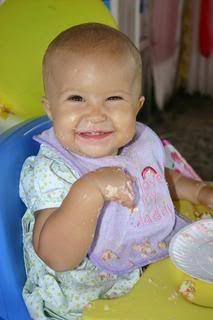 HAPPY BIRTHDAY JOLEIGH!!!