Well, since I posted pictures of the Ocean Terrace Inn across the street, I thought I should show another great place to stay around here too....The Marriott. Or, if you want to call it by its official name...The St. Kitts Marriott Resort & The Royal Beach Casino. Whew, that's a mouthful!
Here is the actual hotel, from the back side that faces the ocean.
Once you walk through the lobby towards the back, you come across a large waterfall and pond, with a large pirate ship in the middle. (Brandon, I know you can't wait to see the pirate ship in person).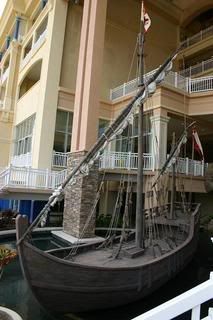 The Marriott has three pools total, but the largest one is just beyond the main part of the hotel.
This is the furthest end of the pool, just beyond there is the beach and the ocean
This end of the pool also has a sweet swim-up bar. My personal favorite there are the strawberry daquiris. Oh yeah Kari, they have Miami Vice too! (half pina colada, half strawberry daquiri...we enjoyed a few in Key West).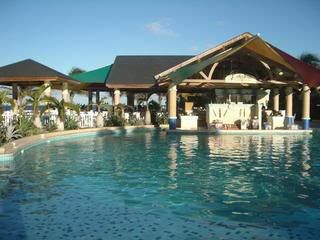 Here we are, enjoying the pool before all the tourists come and we aren't allowed anymore.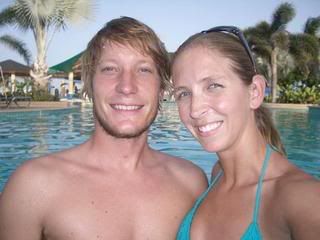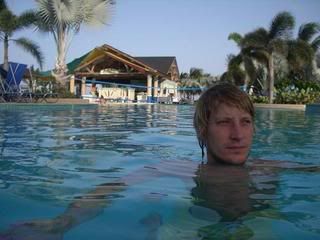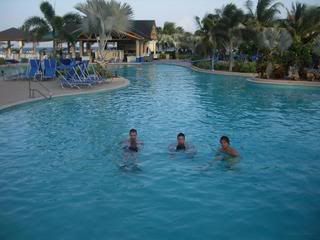 And finally, when you get out past the pool, you have the great beach.