There is a pasture across the street from Ross that is home to a small herd of horses, which belong to a company nearby that uses them for horseback tours through the rainforest. Recently, a few of them had babies, so Cory and I pulled over the other day on our way home to get a closer look.
Here is mom and baby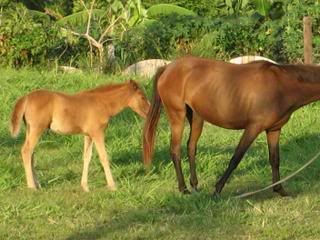 And again a little closer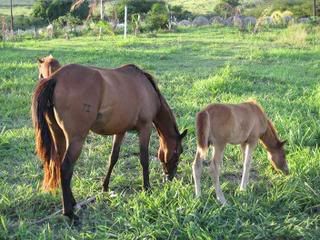 The baby was so cute and so fluffy!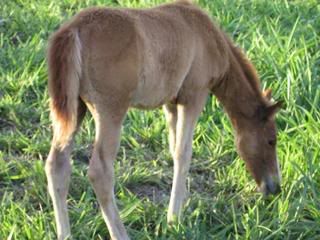 This horse wanted some attention too!
Check out the scenic place where they get to live!