Last week, Cory went to a party that had an 80's theme. I was too tired to go out, but he got all dressed up for it...check it out: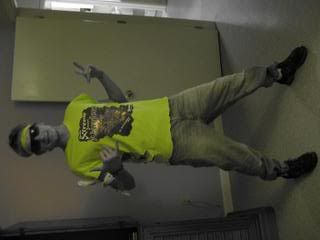 We also had a great dinner at Stonewalls, and ended up seeing Brian, Holly, Joleigh, Andrea and Anthony there. I messed around a bit with the colors on my camera again...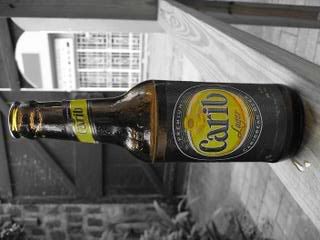 And Cory let Joleigh play in his water glass while we tried to get her to talk more. The one thing she really enjoyed saying was "ice".