On Saturday, a group of us from the Campus Living Residences woke up bright and early at 6am to tackle the St. Kitts volcano, Mount Liamuiga. The name Liamuiga (pronounced Lye-a-meega) means fertile land, and the highest peak is 3,800 feet up, although the spot we hiked to was only at 3,000 feet. The volcano last erupted around 1,800 years ago. (Even so, I was hoping it didn't decide to wake up that day!)
We had a guide that not only picked us up at Ross and brought us to the volcano, but led our hike up the mountain as well. His name was Royston, and he was a volcano expert. He has been leading hikes up the volcano for a very long time, and he estimated that this was his 850th time. He said that was not exact, but close enough. He even led Bill Clinton's secret service unit up the mountain when they visited St. Kitts during Clinton's presidency, and they were stuggling to keep up with him!
First, we had to drive up to the base of the mountain to find the start of the trail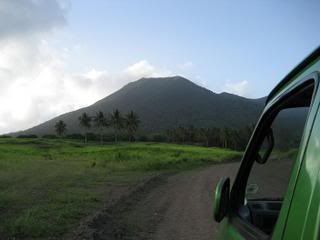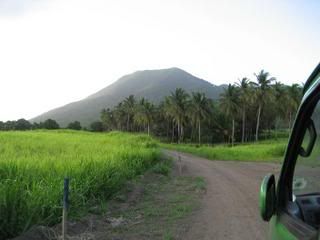 A few goats welcomed us at the base of the mountain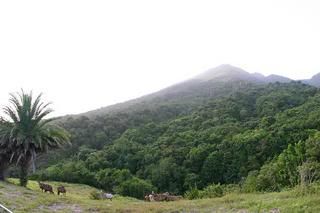 As we hiked, we saw some amazing trees wrapped with vines, and other trees that had giant roots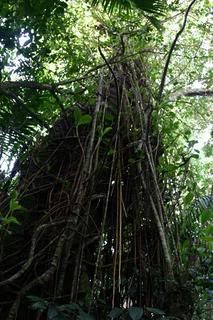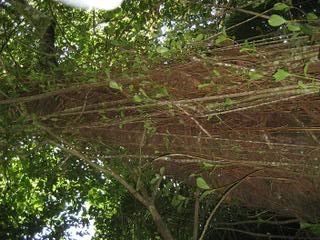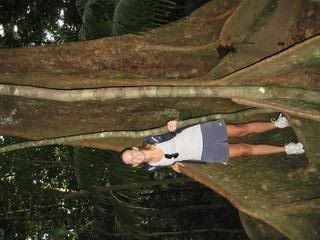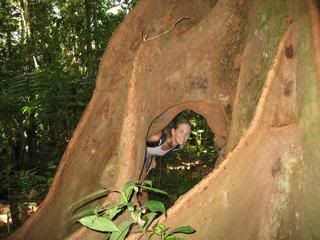 Here is our group, making their way up the trail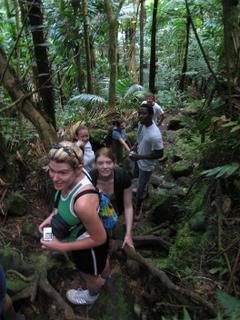 Finally, we reached the top!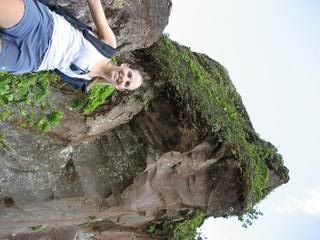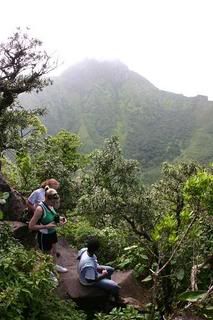 At the top, you could look down into the inside of the crater, 700 feet below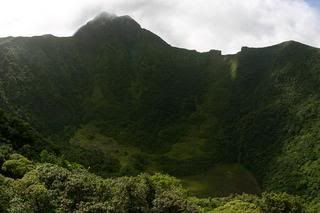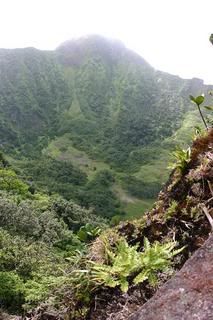 We climbed as high as we could without feeling like we were going to fall into the crater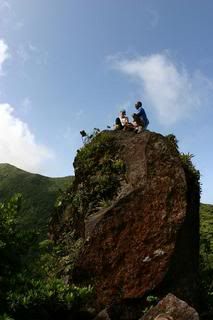 Here is the whole group at the top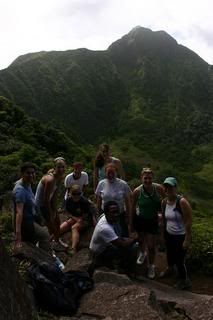 And here is a quick video from the top
Keith pointed out a rock that you could lay on, and with the right angle with a camera, it could look like you were flying over ther crater. He demonstrated at first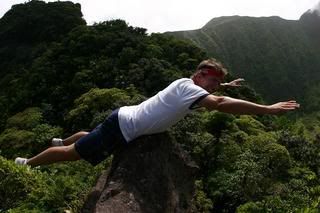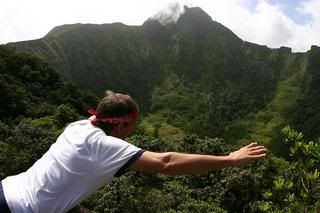 Then I wanted to try...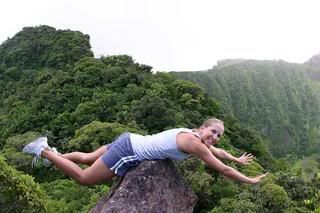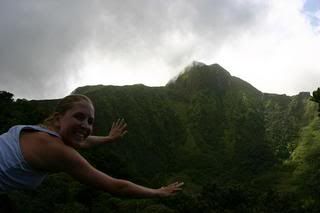 It was such a beautiful view from the top, it was difficult to go back down. I wanted to stay longer!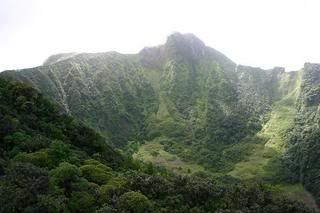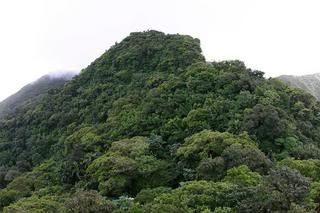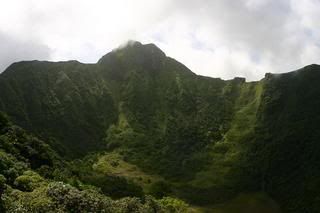 One last group photo on the way down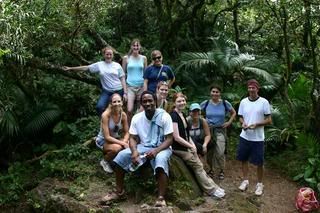 And finally back in the van, exhausted!