While Cory was visiting Wisconsin during the break, I had the lovely task of moving us out of our old apartment, and into the Campus Living Residences at Ross University. It was a lot of work, and it was sad to go! For our last night together, Brooke and I had an awesome ravioli dinner with pina coladas!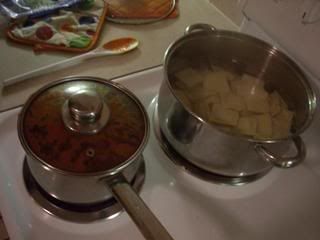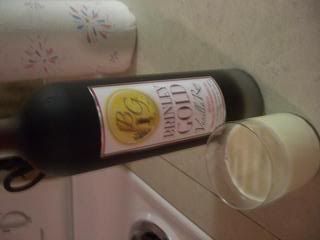 I took a few pictures of our favorite dogs that hang out in our complex as they kept me company while I loaded up the car.
John dog...because of him, our cars haven't been broken into in forever! It's that mean bark of his, but he's really a softy on the inside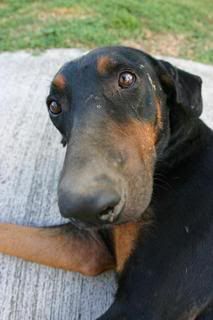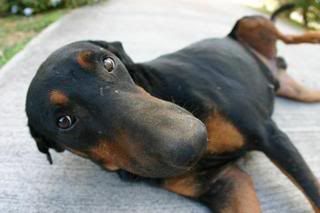 And Einstein...I love his ears!! We are going to miss these guys so much! Too bad Ginger and Picses weren't there as well.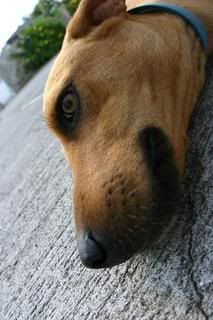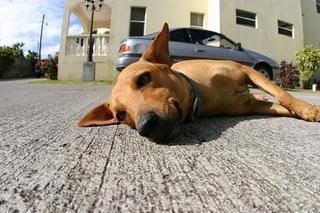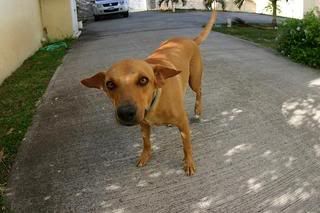 Here is the car all packed up with stuff and ready for a trip to school
And here is our empty apartment I left behind...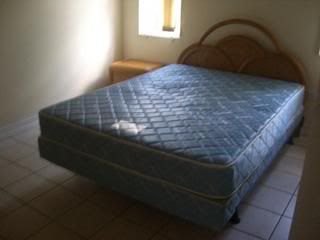 Lladra wasn't very excited when it was her turn to go
But don't take my word for it...hear in her own words what she thought of the move
And here are some before and after pictures of the new place:
Bedroom BEFORE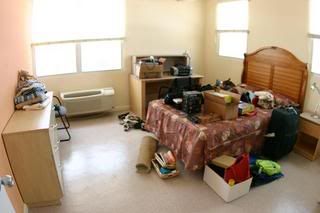 Bedroom AFTER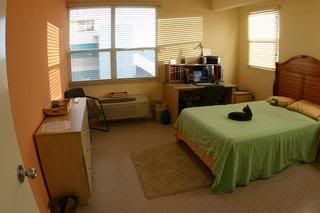 Kitchen BEFORE
Kitchen AFTER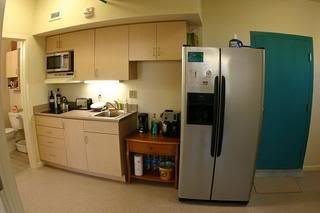 The living room pretty much looks the same, so I'll just put one picture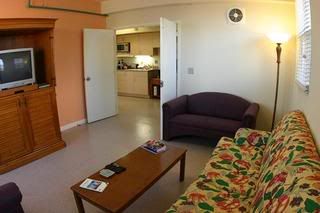 But you get the picture...it went from being a total mess....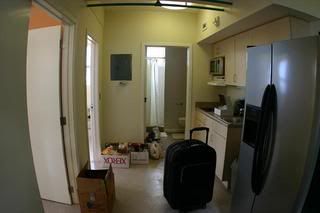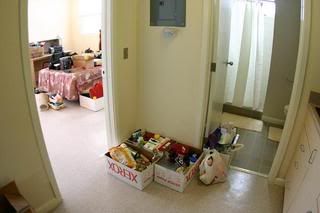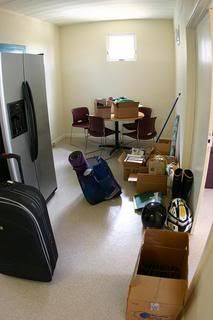 ...to more like home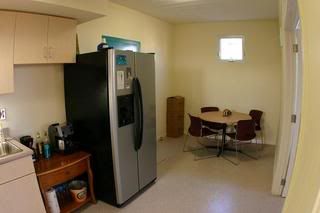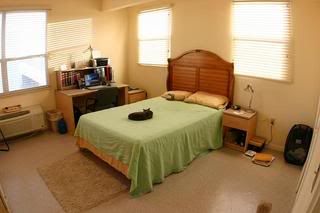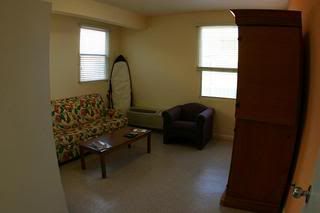 And check out the view, we can see the Caribbean!