Last weekend on Sunday, we spent the day at the end of the island at Lion's Beach, after a great breakfast at Sunset Cafe.
Here is a little bird that took advantage of Cory's absence at the table to sample some of his food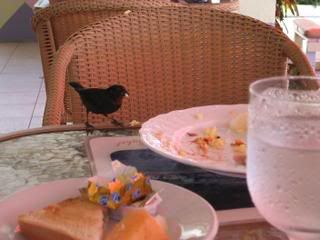 After we were completely full from breakfast, we headed out down the peninsula. Here is an overhead view of Lion's Beach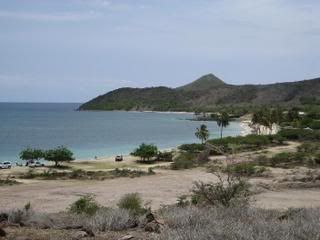 I had my new camera with me, so we used Joleigh as a test subject for the color accent setting. Here are some of my favorites...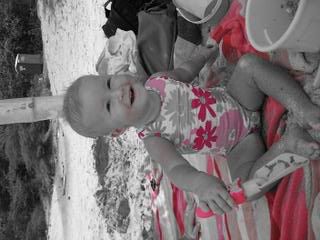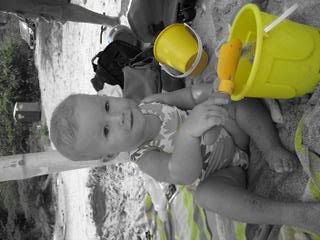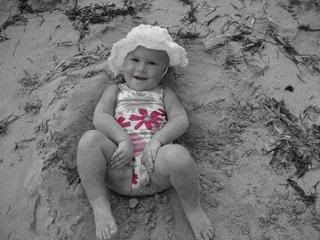 And here are Cory and I with blue as the selected color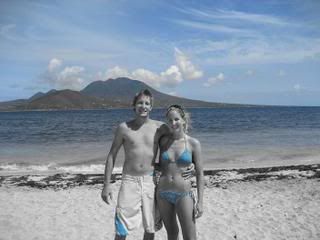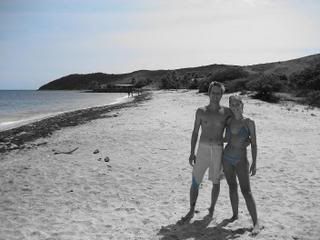 I also had some fun with a Coke bottle