For the last two weeks, the Campus Living Department has been quite busy....all of the new May 2007 students finally arrived! We were in charge of orientation this time, and it was quite an adventure!
Here we are greeting students as they arrive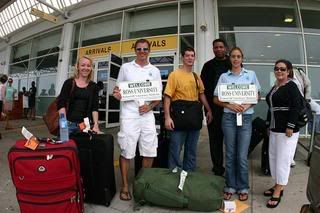 And here are the students enjoying a breakfast outside, and listening to a presentation about the Myers-Briggs test
After the presentations, I went with Elpida (the school counselor) ahead of the student to Brimstone Hill to set up their lunch. It was a beautiful day!
Those of us who set up the meal tried to eat quickly before the students began to arrive
And as soon as the students began to show up, the area was FULL of people...good thing we ate first!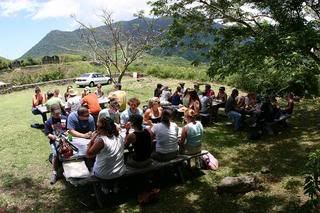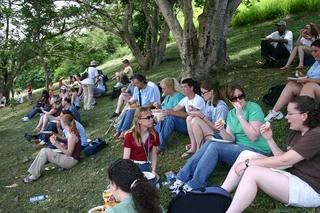 After lunch was over, I took advantage of Brooke and her photography skills, and we had an impromptu photo shoot for the Campus Living Department (Keith, Treg and me), since we were all there and all wearing the same shirt.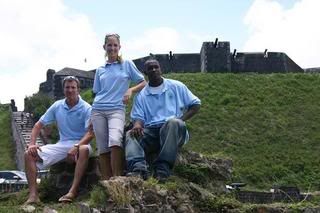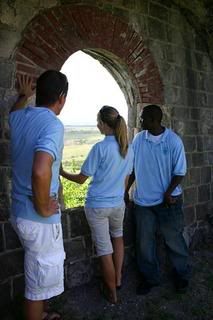 But as we took more and more pictures, they just got more and more silly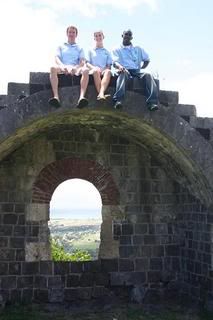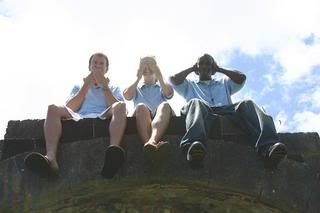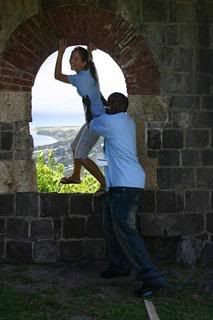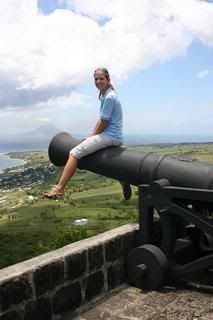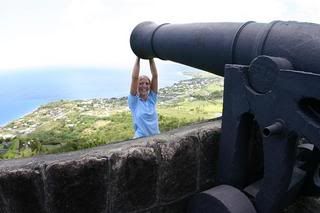 It was a fun day, and a nice break from running around like crazy to make sure all of the new students were picked up at the airport with ALL of their bags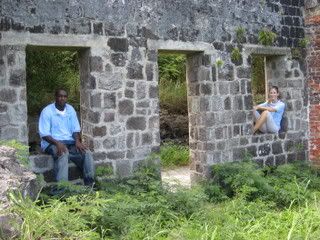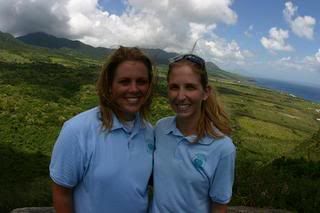 Thanks for taking all of those photos for us Brooke!