On Saturday, we decided to go hang out on the beach somewhere for awhile and give Cory a much needed studying break. We spoke with our friends Holly and Brian, and since they were headed to Gong Beach with their daughter Joleigh, we decided to meet them out there. We love Gong Beach, not only is it beautiful, but we are usually the only ones on the entire beach. Very relaxing!
One thing about Gong Beach (and the reason not many people are usually there) is that it is a bit remote, and you have to head off the main road to find it. Check it out:
And here are some of the pictures we took as well. Since I don't have a panoramic camera, pretend like you are looking out across the beach as you look at each picture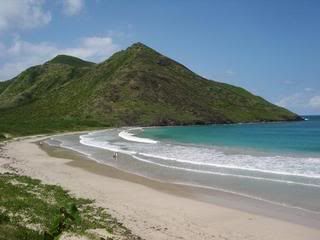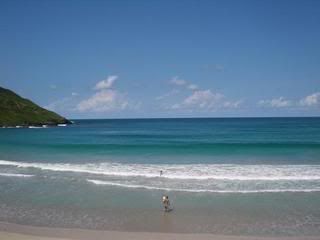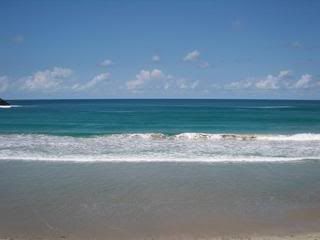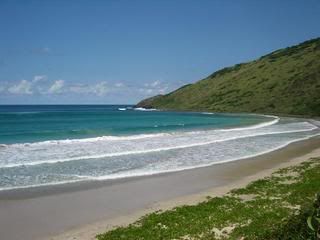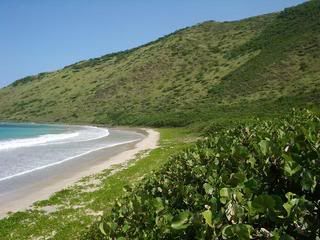 Joleigh just started walking during this last week, and Holly and Brian say she is getting better and better, but she still needed a little bit of help in the uneven sand
We also had lots of fun playing with her in the sand
Brian and Cory dug a hole for her, then buried just her legs. She seemed to enjoy it!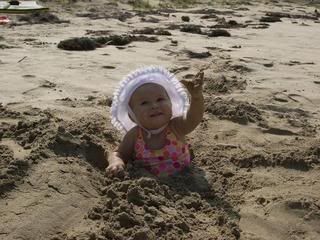 After they dug her back out, she had fun doing some digging of her own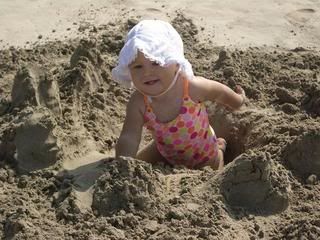 It was a good day. We got out of the house, got some sun, cooled off in the water, hung out with our friends and with Joleigh, and then headed back home for Cory to get back to studying again.