The cats really enjoy helping Cory study for vet school. They do whatever they can to make a difference.
Whether it's laying on Cory's books and notes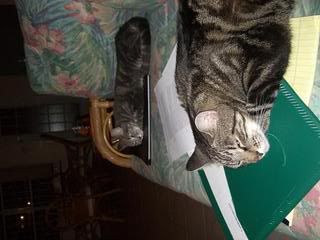 Or laying on Cory's lap so he can't move
Or being so cute that Cory can't help but come pet them instead of study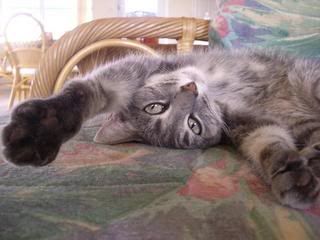 And this is unrelated, but still cute. My mom just sent a box full of my favorite cereal that isn't here on the island. I was really excited to get the cereal, but apparently Abban was really excited about the
box
they came in.
He spent all day sleeping/sitting/standing/begging for food in his new box