Last week, two pilots flew a corporate group in their private plane out to St. Kitts for a week, and my roommate Brooke just happened to know one of the pilots, Jon. He is a family friend of hers, and while the group he flew stayed for the week on business, Brooke took Jon and his co-pilot John on tours around the island. On their last day here, since Brooke knows how much I wish I could be a pilot, she set it up so I could visit them and their plane before they flew out. I was so excited! So I headed down to the St. Kitts airport and met up with Jon and John a couple hours before their flight.
Here are Jon and John out and about with Brooke a day or so before I met them at the airport
Luckily, the St. Kitts airport is very small and very slow, so it wasn't too big of a deal to get me out on the runway. I received a visitor badge, a bright and shiny vest, and I was escorted through security by a woman who worked at the airport.
Walking out on the runway was awesome, especially when two planes had just landed and were unloading their passengers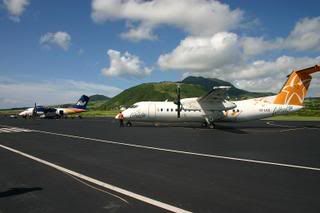 And the plane they flew was a lot bigger than I had expected it to be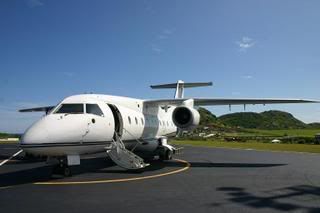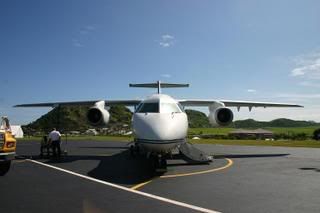 Jon let me wander around the inside while he waited for the plane to get filled with fuel....not a bad way to fly, huh?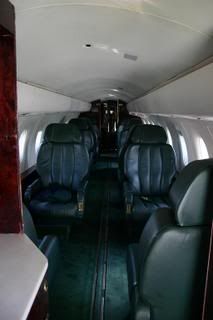 Then he sat up in the cockpit with me and turned on the controls, showing me how all of the screens worked. I got to sit in the co-pilot's seat!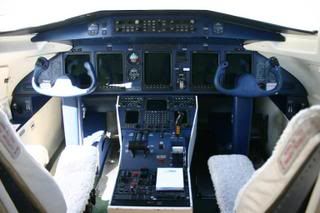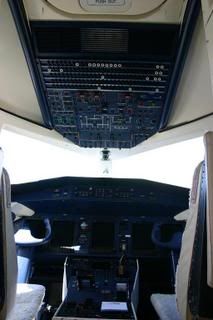 Not a bad view from up in front!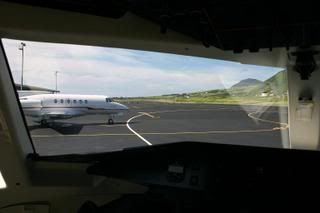 Check me out in my sweet vest with Jon. It was awesome getting to explore the plane and ask lots of questions. It was very nice of Jon to take me out there, and I thanked him many times, but he was just excited to show the plane to someone as excited about it as I was!